New Profile section
In this section you can enter personal information, save your bank card details, view cost centers (if you are a corporate client), switch to another contract without logging out of your account, sign up for email distribution and change your password. 
We show here how to do it. 
Health Measures section
In the third quarter, we took another step to facilitate safe travels: the hotel description now tells you not only whether they have a swimming pool or transfers, but also what health measures are taken on the territory of the accommodation option: whether they have introduced temperature measuring and a mask requirement, whether surfaces are treated with antiseptics and lots more.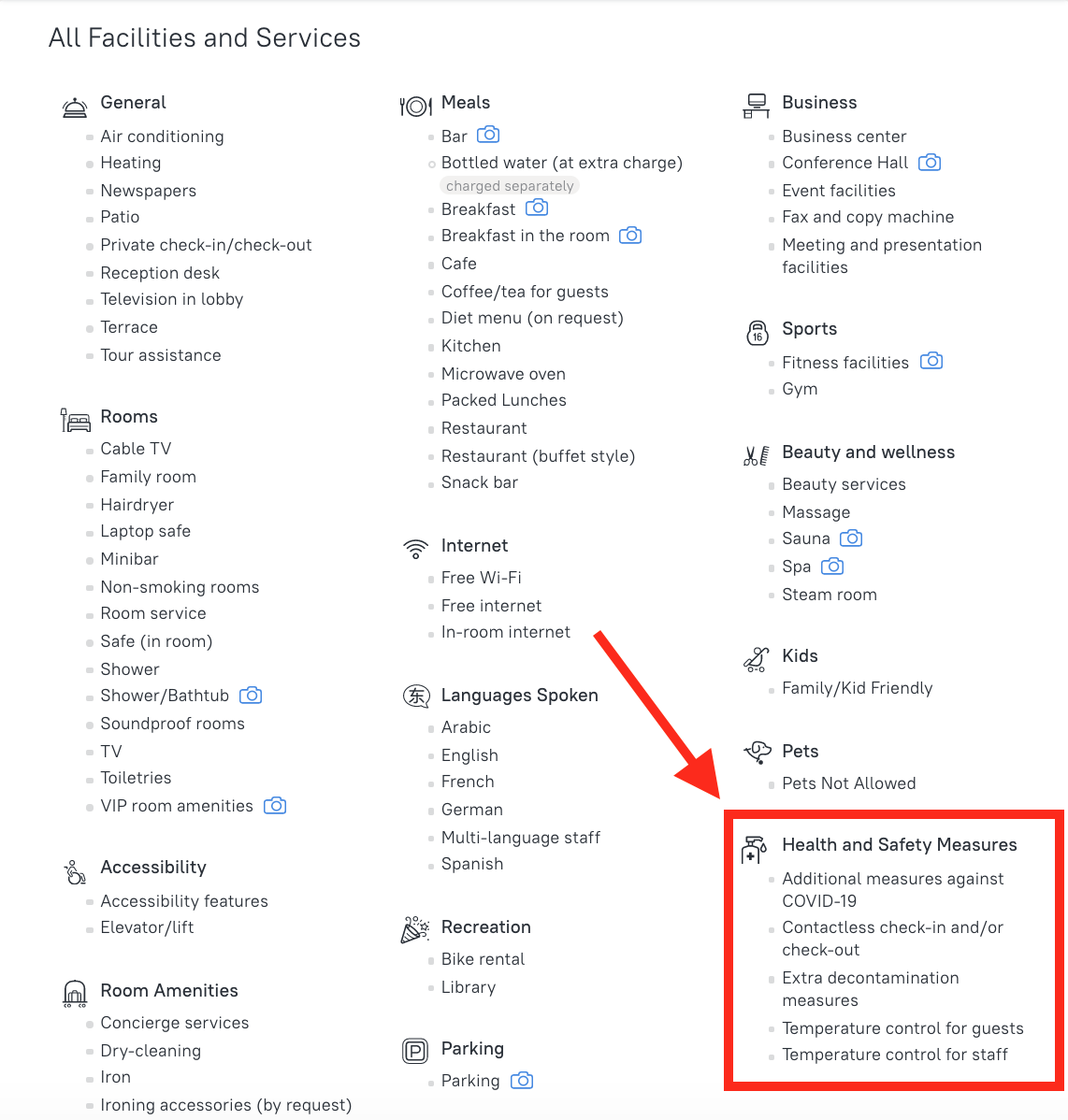 Payment by card at check-in
Various situations might occur, so there should be various payment methods. To find a hotel where you can pay at check-in, select the filter option "Pay at the hotel", select an appropriate accommodation option and familiarize yourself with the rate conditions. 
You can read more details about paying at check-in here. 

Arabic and Albanian languages
RateHawk now also speaks Arabic and Albanian! This means that it's now easier for native speakers of these languages to make bookings, carry out payment, check information and make changes to orders.
RateHawk.com is now available in 16 different languages. But we are not resting on our laurels and will continue to localize further.
Extension for the Chrome browser
A dream, not an extension! It does everything by itself: it compares prices on the site you are looking at with those on RateHawk; it shows how much you will save if you book with us; one click then takes you to the booking page which shows the initial search data. 
We tell you right here how to install this helper.
---
We are continuing to improve RateHawk to accord you the best service for professionals. If you have any questions about how the service works, comments or suggestions, please discuss them with your account manager.