Booking air tickets
The system's main functionality has been retained in the app, meaning that you can:
Compare offers from

350+

airlines, including

200+

budget airlines;

Set the commission during booking;

Download e-tickets.
In the next version of the app we plan to add auto-complete of passenger information, as well as the ability to pay for booked tickets by card.
Please note: the mobile app displays all pairs of flights. Testing has shown that this solution is the one that works best on mobile devices, and that will make the booking process easier for you.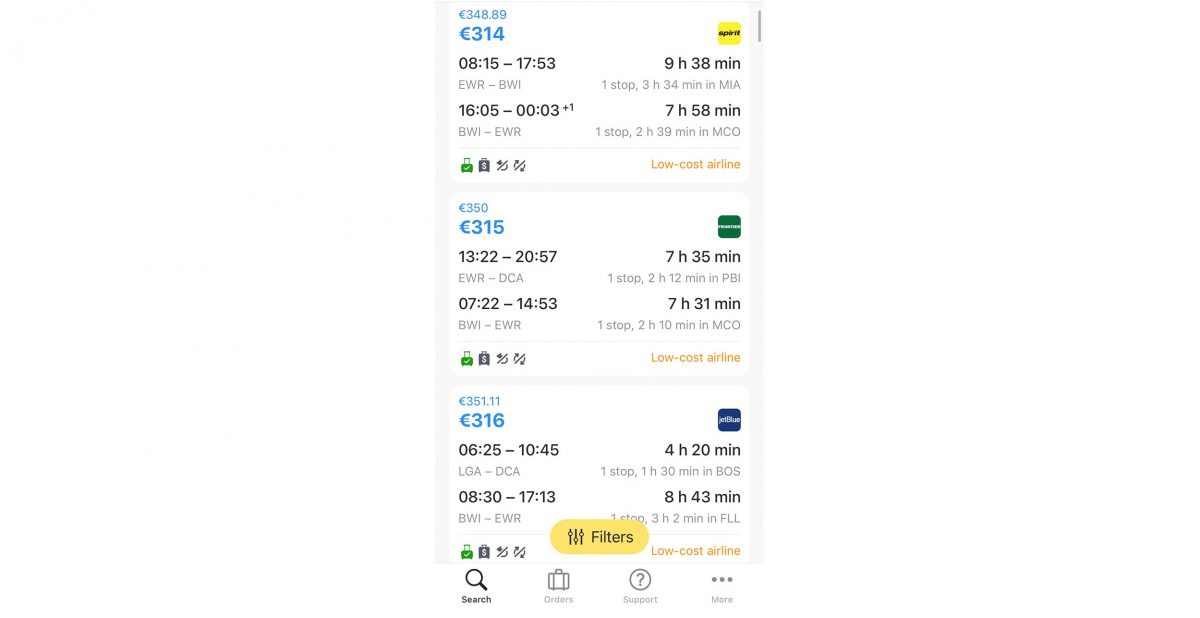 Booking transfers
Using a smartphone you can set all the journey's parameters, select the appropriate option, and pay for the booking.
Information on transfers that are already booked is available in the Orders section.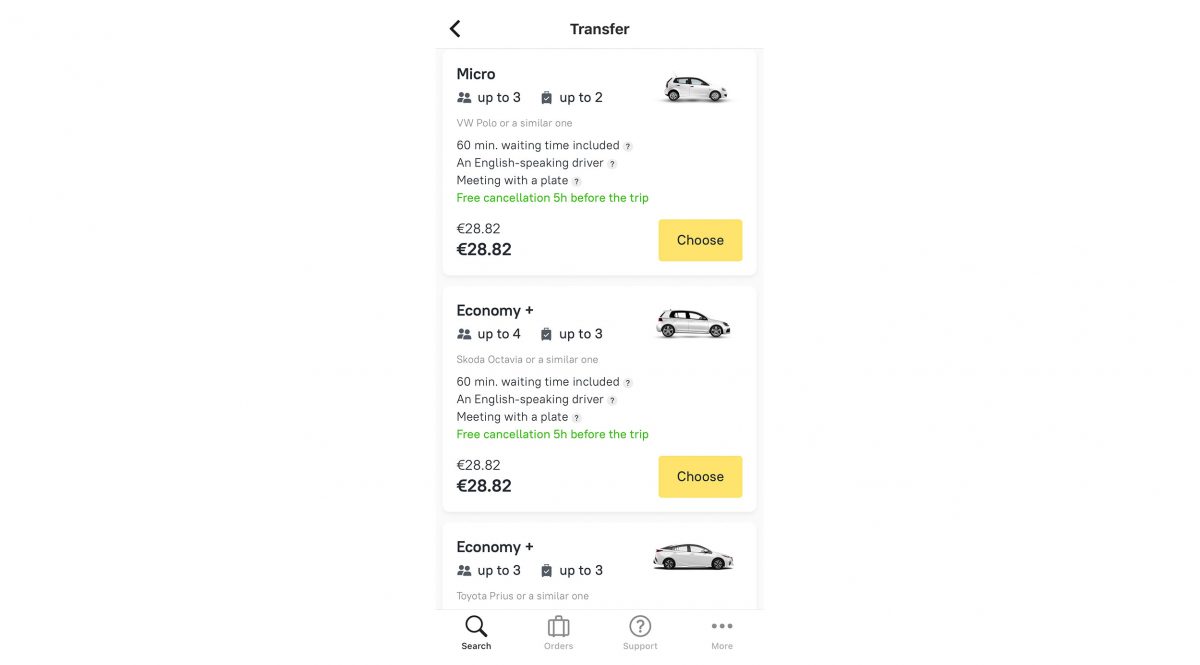 Booking hotels
The hotel booking process in the mobile app has become even easier! Here is what we added to the updated version:
The hotel rating assigned by Emerging Travel Group users is displayed;

Free amenities provided by the hotel are highlighted and their photos are displayed;

Facts about the hotel — for example, the year in which it was built or renovated, type of sockets and Wi-Fi terms and conditions.
Install the RateHawk mobile app and enjoy all of the system's functions in a convenient format!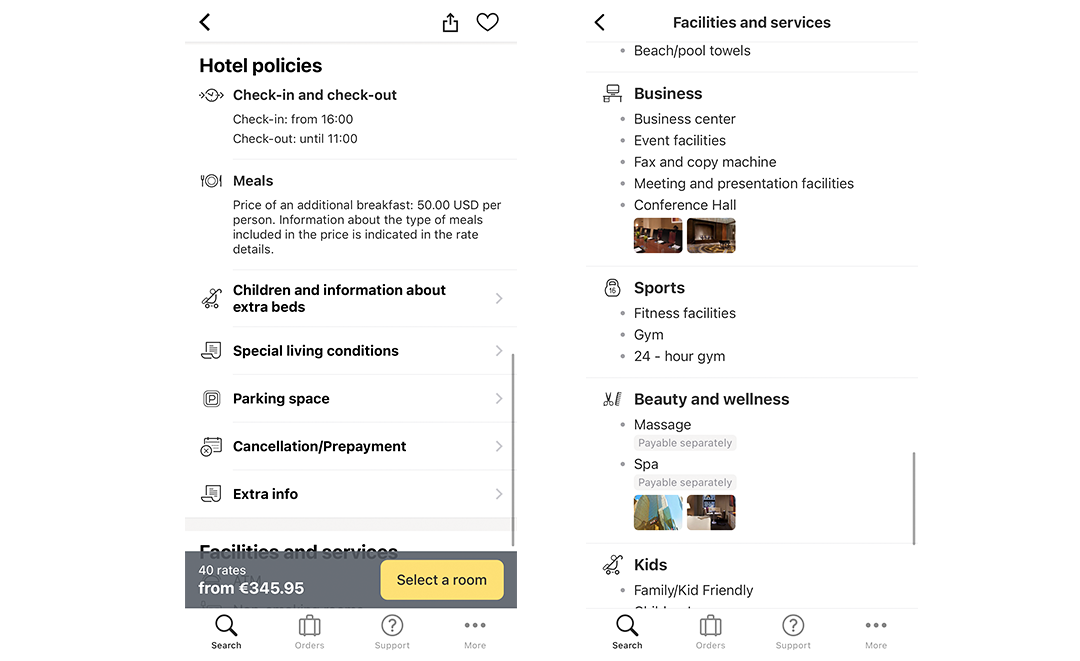 ---
If you have any questions about working in the system or the app, please contact your account manager.