How to book a transfer on RateHawk
1. Open the Transfer tab.

2. Select the starting point and destination of the trip, date and time, number of passengers and, if children are traveling with you, the number and dimensions of children's seats.
3. Select the required transfer type.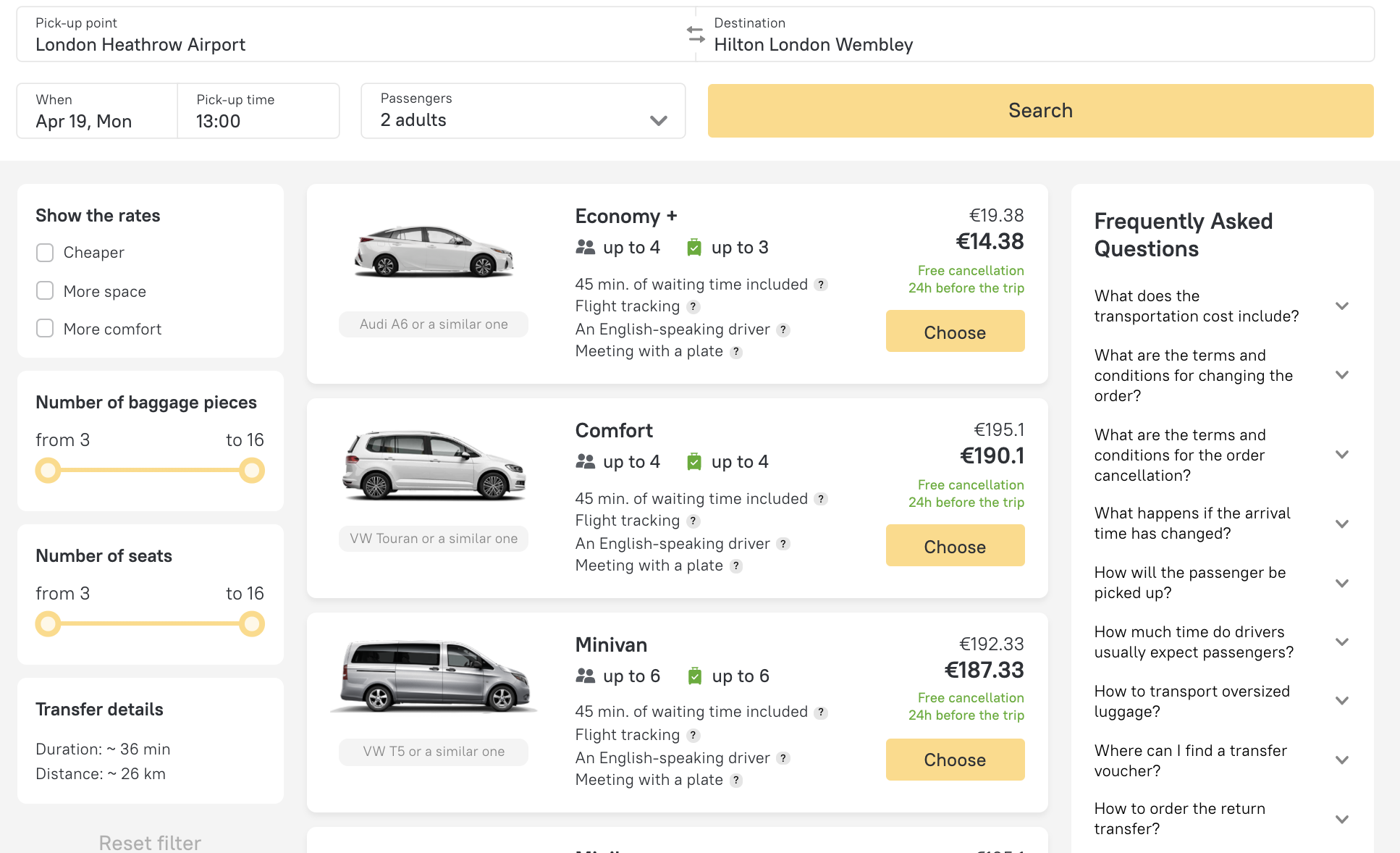 4. Specify the passenger's first and last names, phone number and text on the sign with which the driver will meet the passengers.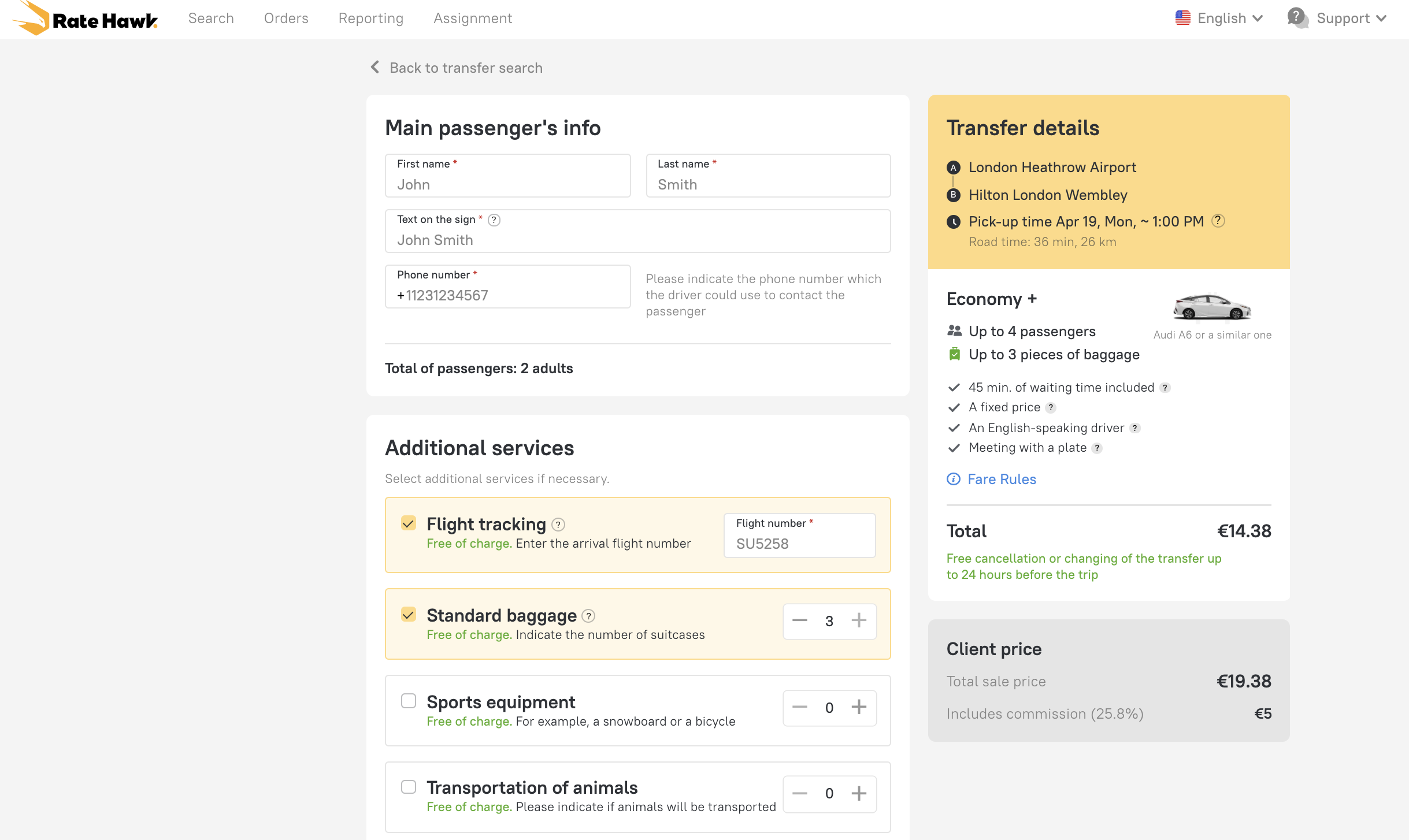 5. Add additional information: whether there will be non-standard luggage, the passenger's incoming flight details if they need to be met at the airport, etc.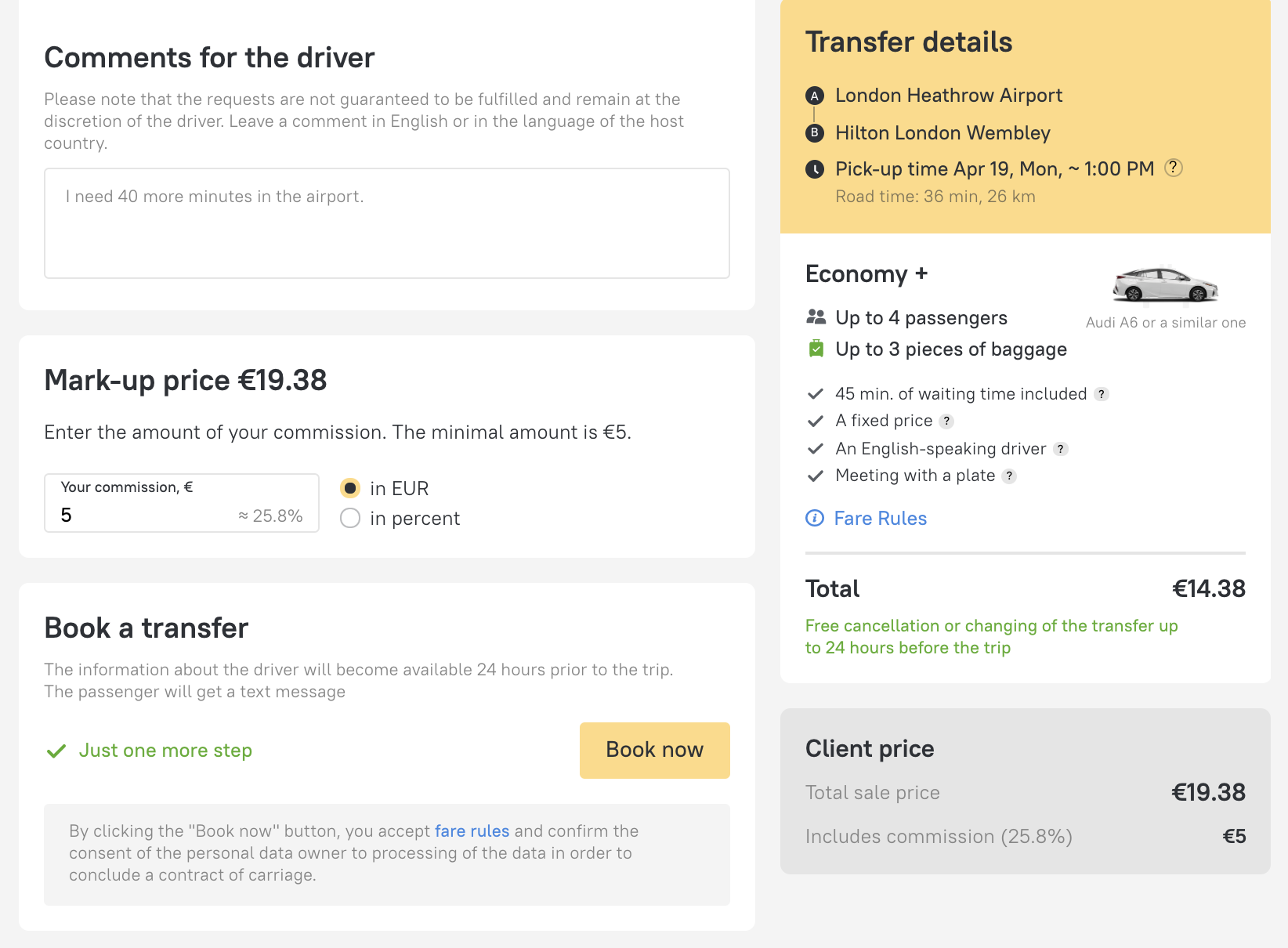 6. Pay for the booking.
Done! The voucher will appear in your online account immediately after creating an order, and the booking information will also be saved in your online account.
Now you can book transfers only on the website, but soon such functionality will appear in the RateHawk mobile app.
The voucher contains a pin code that is essential for your trip
Pay attention of your customers to the pin-code in the voucher: it should be given to the driver at the end of the trip.
On the eve of the journey we will additionally text the same pin code to the phone number of the client saved during the booking.
How to pay for the transfer booking
There are several ways to pay for the transfer:
Bank transfer;
Bank card;
From your credit limit.
You need to choose the most convenient way to pay during booking.
Booking deadlines and free cancelation
You can cancel a transfer or make changes to it for free up to 24 hours before the journey begins.
Please note: each booking may be for only one transfer. You need to make a separate booking for the return transfer.
---
The launch of transfers on RateHawk — another fantastic and long-awaited service. Now almost everything you need for a comfortable trip can be booked in our system, and that means saving time on planning and easier tracking of booking documentation.
If you have any questions, comments or suggestions about the system please contact your account manager — this will help us to improve our product.