Type of sockets in the hotel
Not everybody thinks about this when booking, but they are mistaken! It's not much fun staying in a hotel with your phone, laptop, and other gadgets turned off simply because it has the wrong sort of sockets. It's even more annoying to have to pay for adapters. 
On the RateHawk site, you can check the socket type in the Hotel Description section before you book — look for the information in the Hotel Info block.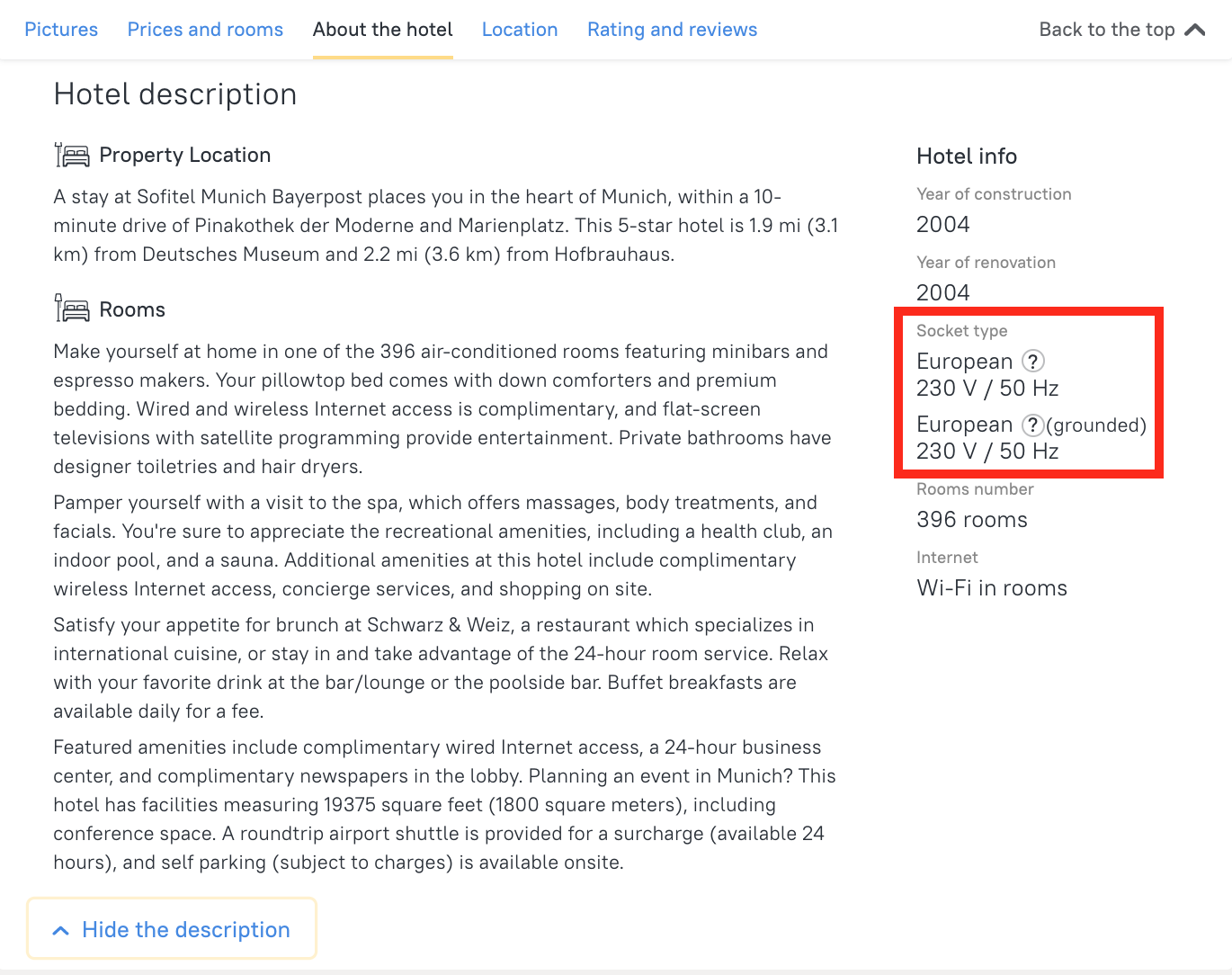 Year the hotel was built
This information isn't particularly important in itself, yet it will help you to determine the state of the hotel today. The years of construction and renovation (if there was one) can be found in the very same Hotel Inf0 section.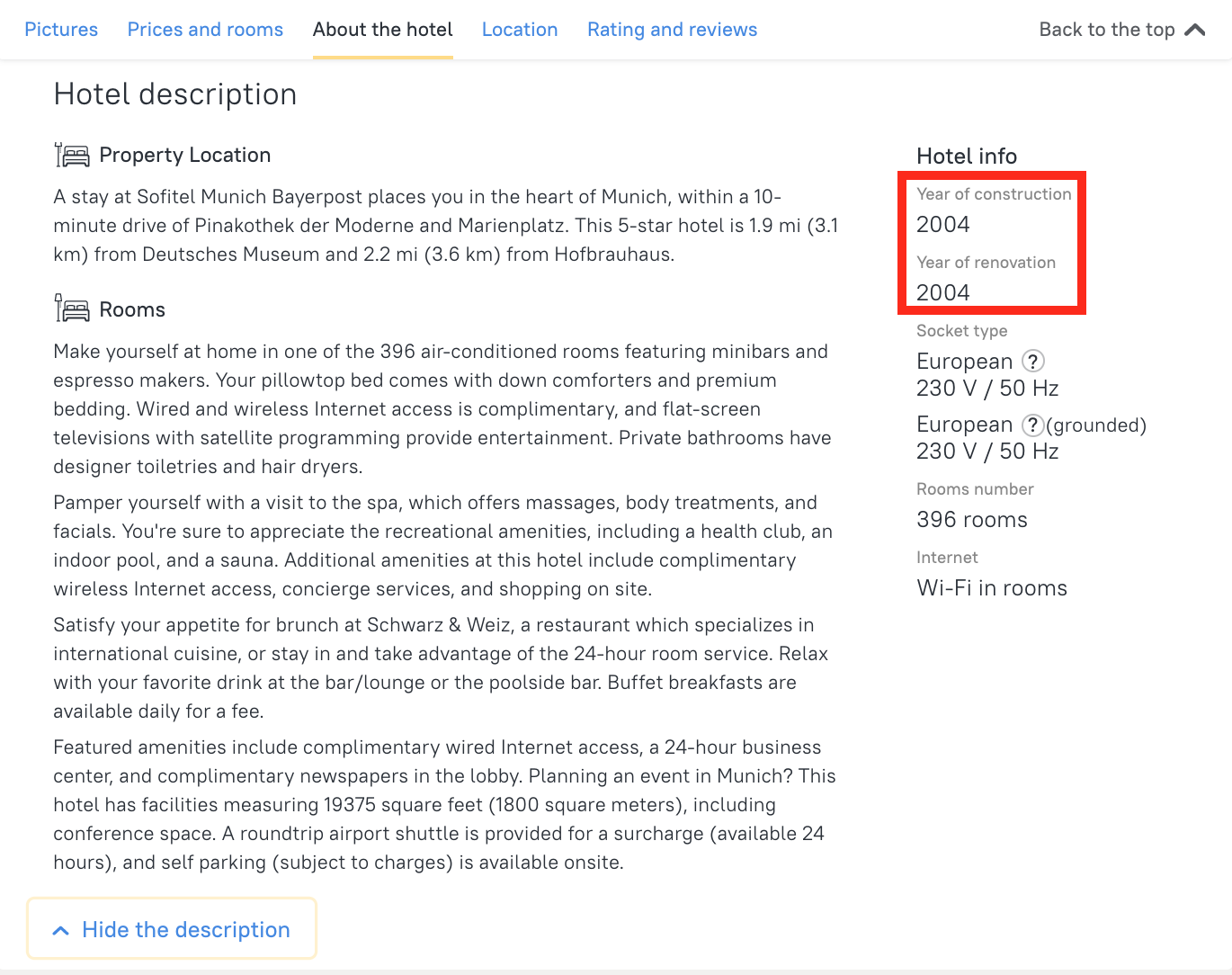 Photos of services and amenities
If the hotel provides photos of amenities, you can view them on the hotel page in the All Services and Amenities section. To do this, find the blue camera icon and move the cursor over it.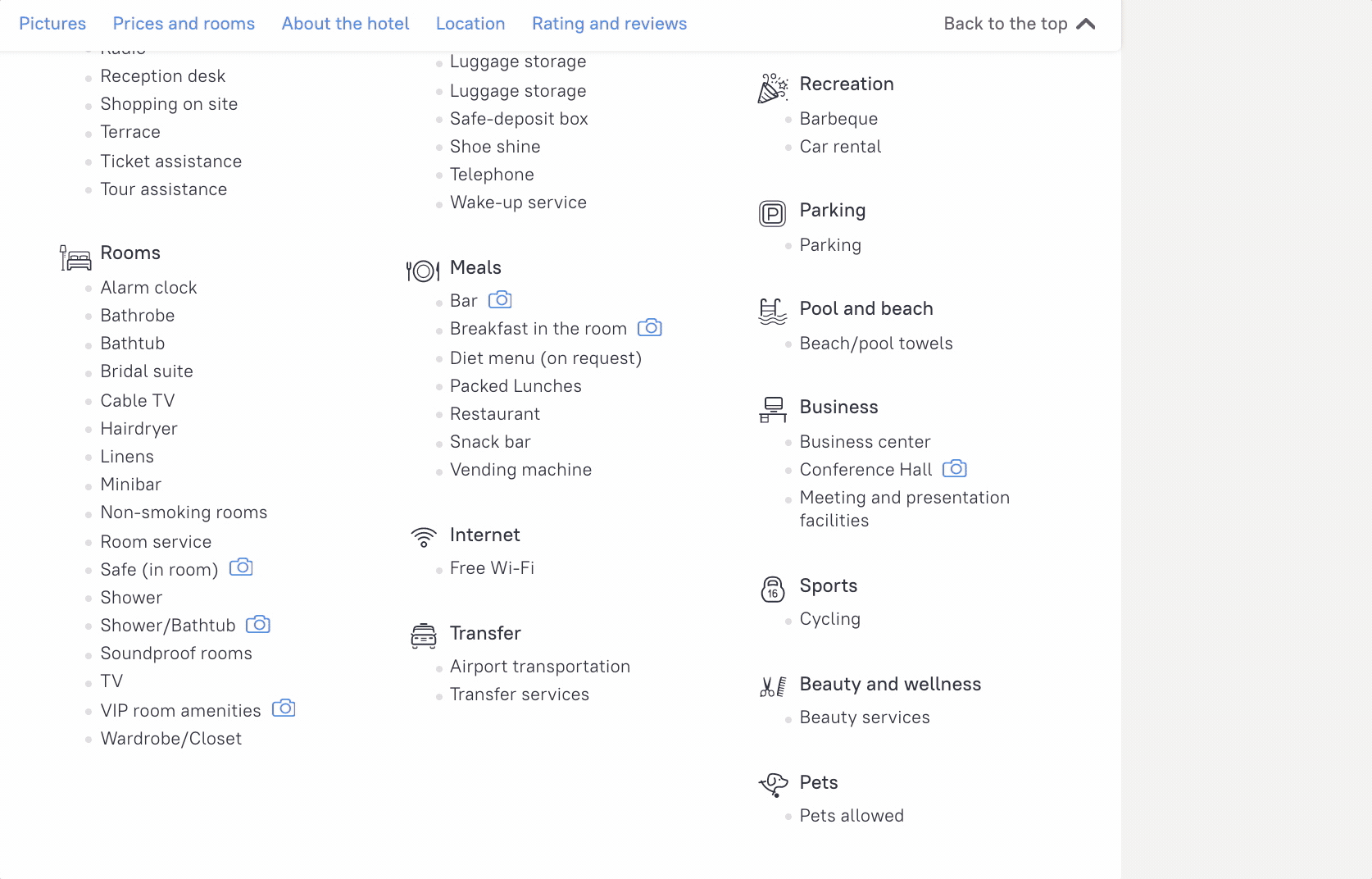 Hotel search on the map
In order to find hotels in a specific district or out of town, select Map instead of the list in the left-hand menu of the search page. On the page that opens tick Find through Scrolling.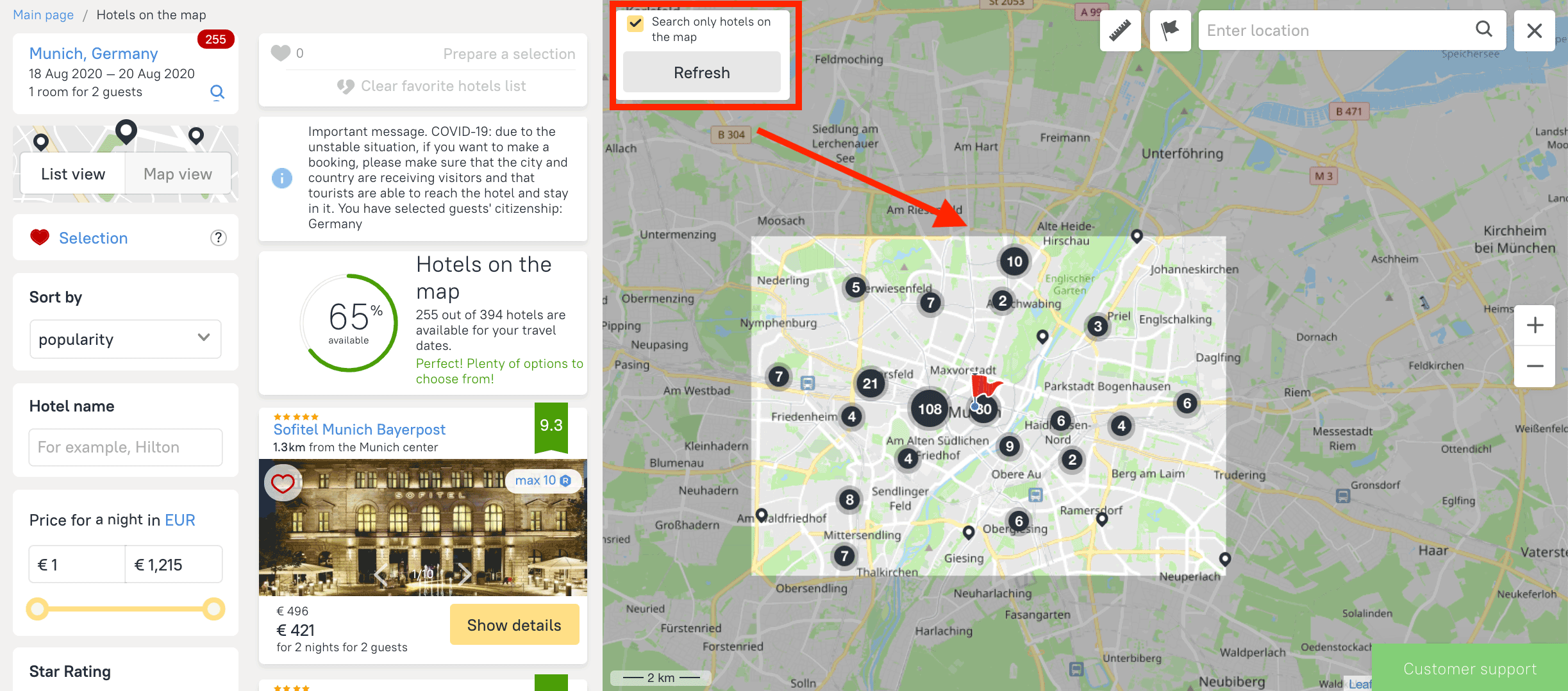 The map of RateHawk is endless, which means that when searching for your ideal hotel, you can scroll it even beyond the selected city and view available options wherever you please.
Ruler
This is our favorite tool! Using the ruler on the map, you can easily calculate the distance in meters from point A to point B. For example, how long the road will take from the hotel to a public transport stop. Thanks to this function, business travelers can estimate more accurately how long it will take them to reach their meeting point, while holidaymakers with children can figure out which tourist attractions/stations/stops are easiest to reach on foot. 
To use the ruler, click the tool icon in the top right corner and then select points A and B. Note that the calculation of the distance will continue until you click on the cross next to the distance counter — so you may add points C, D and so on as needed.  
More about all the Map options here.
---
We try to make RateHawk the most convenient service for booking hotels right down to the smallest details. Every little matter is important for us, each piece of feedback you give us each request. If you have any questions, comments, or ideas, please share them with your account manager.