The Description section of the accommodation unit now contains a block called Hotel info. Here you will find information such as the year the hotel was built and year of its last renovation, whether there is wi-fi in the rooms and the hotel's territory, about the rooms in the hotel and number of floors (which is especially important for those who prefer a room with a view).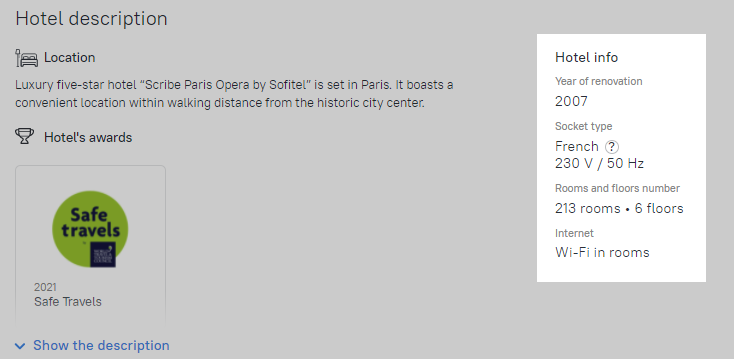 The update addresses the main questions that clients ask when booking: when the hotel was last renovated, whether they need an adapter and whether wi-fi will work in their rooms. 
---
If you don't find answers in this block then you can obtain the missing information at any time from your account manager.