How to tell whether the price is shown per guest or per room?
The total price is shown for the full stay period, the room and all guests during the dates indicated.
How to tell what taxes are included in the cost?
You can see detailed information on which taxes are and are not included in the cost on the hotel page when you move the cursor over the question-mark.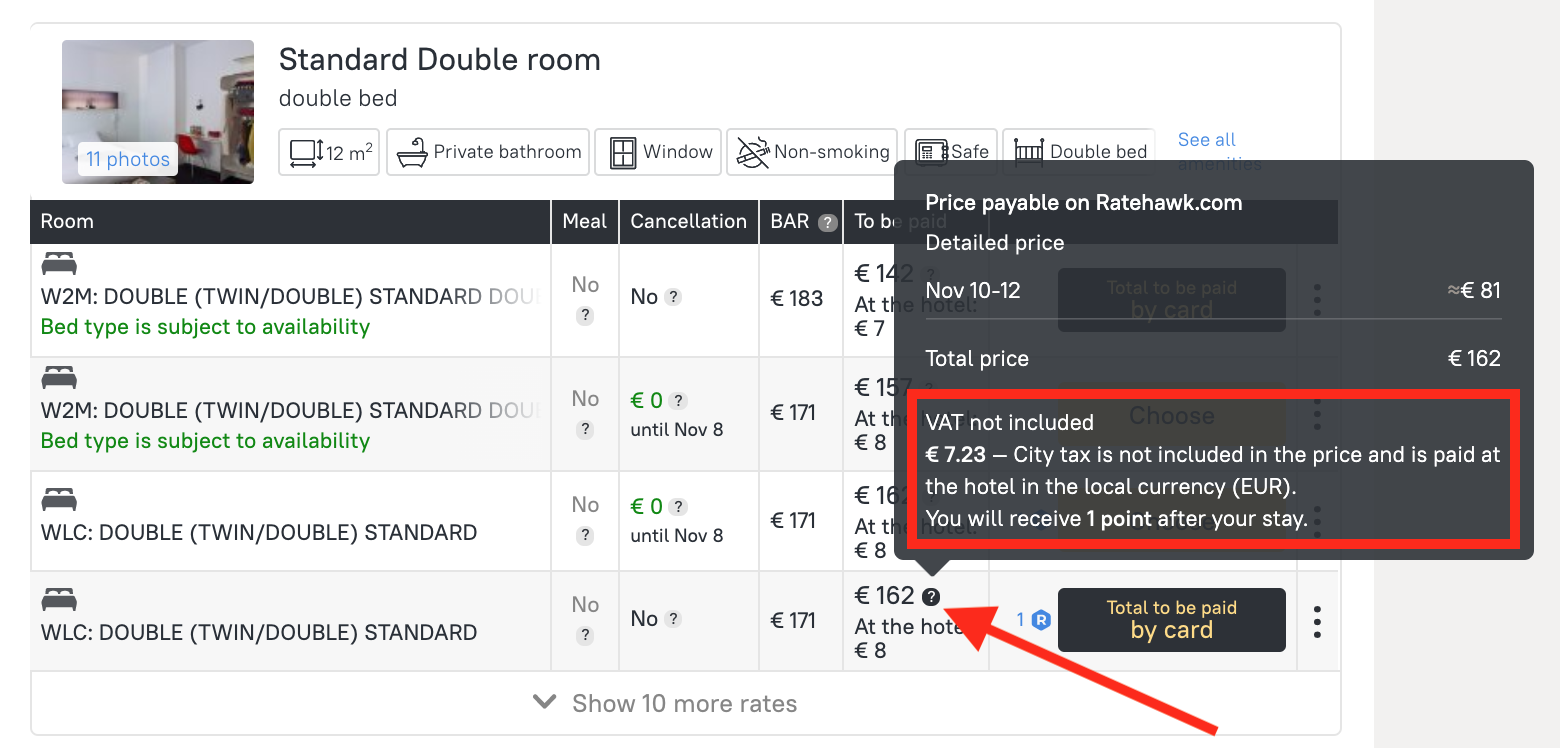 You can see the remaining information about the rate and hotel on the booking page in the Important information section.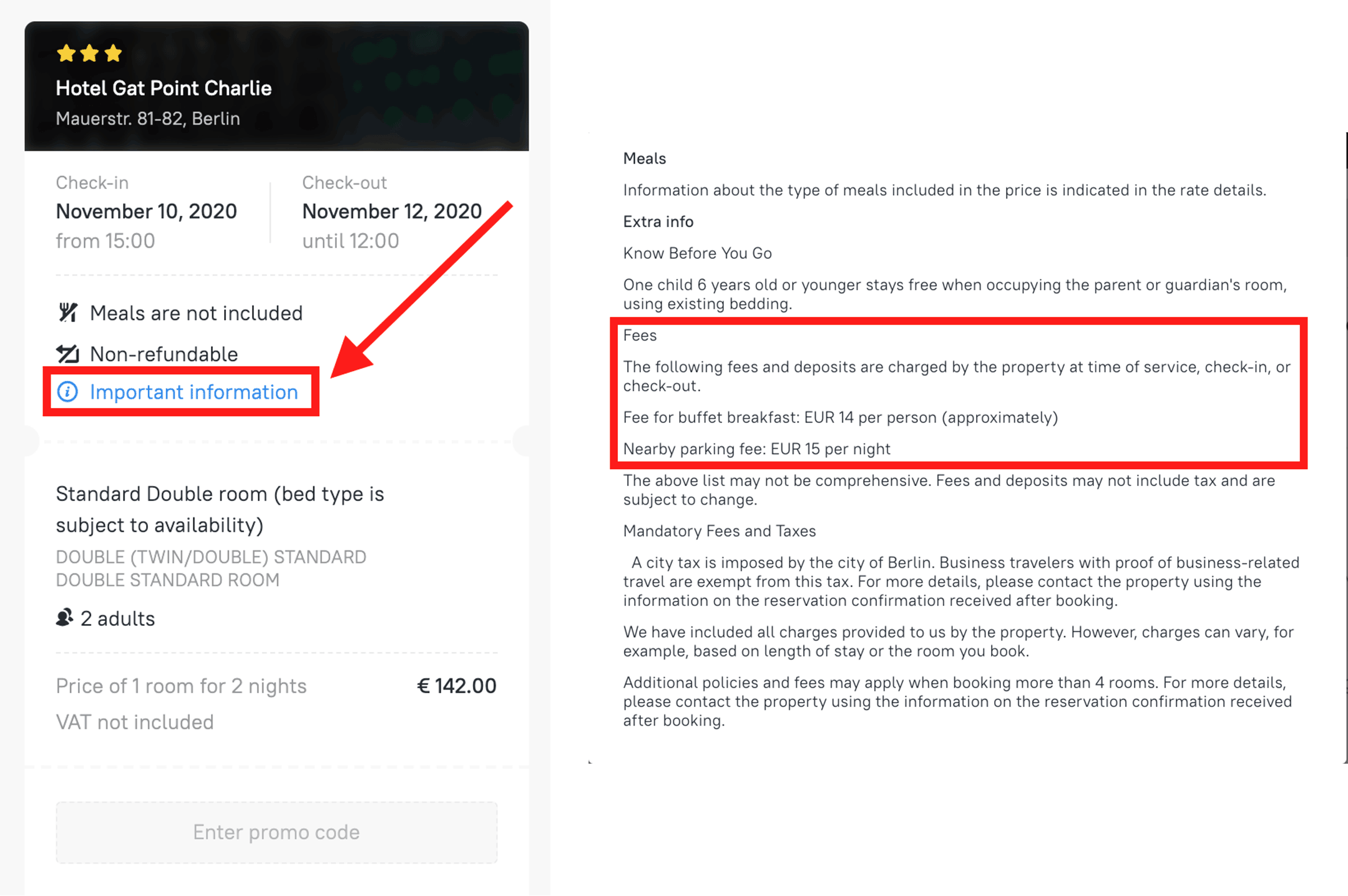 Do we have to pay for a child's stay?
This depends on the stay terms of each hotel. If you entered 2 adults + 1 child (a child over 2 years old as a rule requires a separate sleeping place), then you need to select either the rate two persons with additional bed or room for three. If the rate for two persons doesn't include an extra bed, then you will see this in the rate details. 


If the system shows available rates without an additional place, then the hotel will most probably request extra payment for the bed. In that case you can check the cost and whether it can be added with the support service by email [email protected].
You can also add these details to the booking comments when you make the order — we will check and contact you separately.
Is the price on the site final or will you debit additional commission for the booking?
All prices shown on the site are final, net, and not subject to commission.
We do not charge additional commission for transactions or payment by card.
In what currency must I pay for the order? What exchange rate do you use?
When you pay for a booking with a card, you can select one of the available currencies.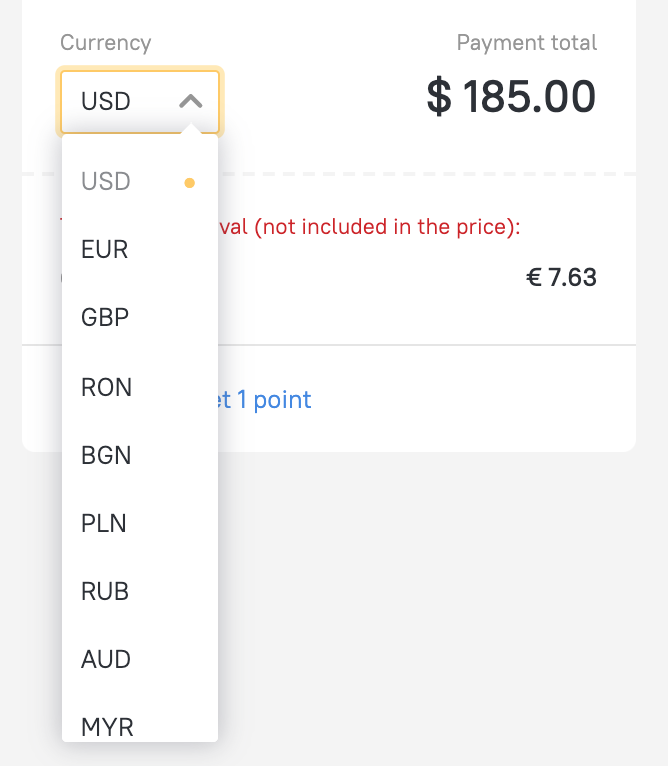 If the currency of your card is not included in the list, it means that its currency is not supported by our processing. In that case, the exchange rate will be recalculated by the bank which issued your card. Please contact the bank which issued your card to check the exchange rate and any possible commission.
When paying for a booking with a bank transfer, the amount should be transferred in the currency shown in the bill. Otherwise, the transfer will not be accepted.
---
If you have any questions, you can always contact your account manager. You can find the account manager's contact details by clicking on the green Support service button in the bottom right corner of the page.