Take a taxi
After a long flight, the last thing your clients want to do is lug their suitcases around the London Underground and deal with the incomprehensible map. It's much easier to hop into one of the iconic black taxis and look out the window. However, if your clients have a room in a hotel that's not near the airport, don't recommend them taking a taxi if they don't have a reason to.
First of all, they'll get stuck in traffic jams if take a taxi during the day because the majority of London roads are narrow and there are rarely more than two lanes each way. Secondly, the taxis have meters that continue to work even when the taxi is stopped at a light or in a traffic jam—a one-hour trip may cost as much as £70-80. Thirdly, in most cases, it takes longer to travel by vehicle than on the London Underground.
For example, on the light blue Victoria line, you can travel across all of London from north to south in 35 minutes; by vehicle, the same route takes about 1 hour and 20 minutes.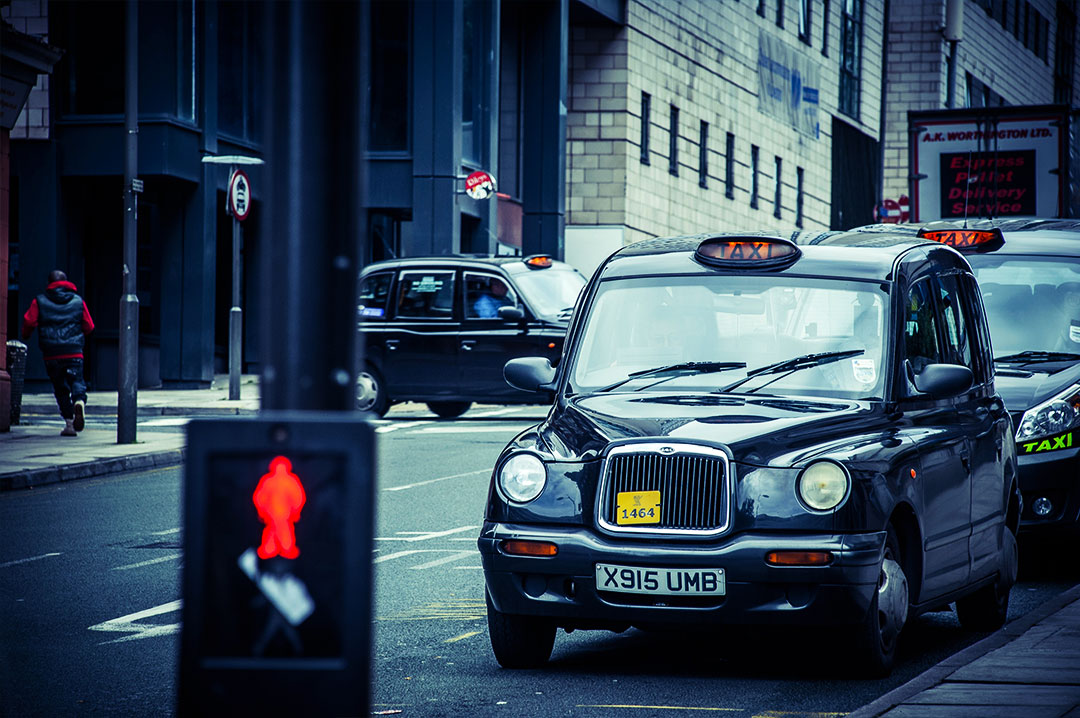 About taxi
London's taxis are noted for their spacious interior and unusual seating arrangement: two rows of seats are located across from each other with space for luggage in the middle. By the way, London's taxis were not originally black. The British car manufacturer, Carbodies (today – London Taxi Company) that specializes in the production of taxis, had once offered various colors, but black was the cheapest. Taxi companies bought up all the cars of this color for the sake of economy and eventually filled the city with black taxis, making them one of the symbols of the British capital.
London's public transportation system is one of the oldest and most advanced in the world. Riding the London Underground or bus does not lower a resident's status. Bankers, top managers, policemen, and celebrities ride the Underground every day. 
Go to the viewing platform on The Shard
London's tallest building is a skyscraper known as The Shard (from the English "shard of glass"), which attracts tourists with its viewing platform from where they get a bird's-eye view of London. It costs £32 to access the 300-meter high viewing platform. A high-speed elevator will take to the 68th floor, where tourists will be offered to buy a £15 glass of champagne to give them courage. The view from here is amazing, but with more affordable alternatives available, The Shard is definitely not worth the money.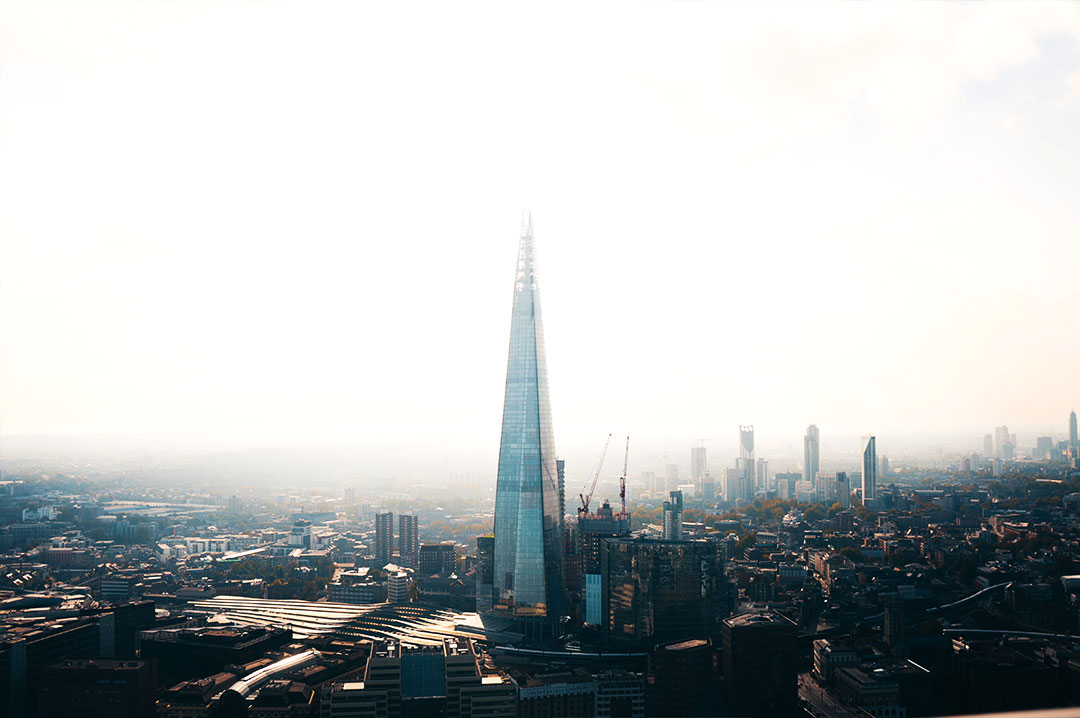 It's better to advise your clients to go to the recently opened Sky Garden viewing platform, located in the 20 Fenchurch skyscraper at the height of 160 meters. There is a panoramic view from here of Tower Bridge, the City Hall of London, and The Shard itself, which stands on the opposite bank of the River Thames.
The Sky Garden is a large space with exotic plants, leisure areas, and cafés that are inexpensive by London standards, where tourists can get a coffee for £3, leisurely enjoy a panorama of the capital, and take a couple of dozen beautiful photos on the open-air terrace (weather permitting).
Each Monday, free tickets to visit the observation deck within the next 10 days become available on the website. The main thing is to book them quickly.
Another free viewing platform is located in the Tate Modern museum of modern art; it's called Viewing Level. You can access Viewing Level by using a special elevator that's located on the museum's ground floor. You can combine observation of London from a bird's-eye view with the perusal of paintings by Malevich, Dali, and Monet. There is free entry to the museum. The Viewing Level is temporarily closed until further notice.
Good view
If your clients really want to go to London's tallest building, recommend them to go to the panoramic Aqua Shard restaurant and bar located on the 31st floor of the skyscraper, where they can enjoy a cocktail for £10-15 and the same panoramic view as from The Shard's viewing platform.
Stand on the left of the escalator
The London Underground at rush hour is reminiscent of an obstacle course: you need to jump over things, slip by people, and push your way through the carriage's closing doors. Even if the basics of British politeness and etiquette go down the drain when it comes to getting a cherished place inside the morning train, nonetheless, all British people still follow the golden rule of the London Underground—stand on the right of the escalator. The left can only be used when you're walking up or down the steps.
Buy One-Day Travelcards
The Underground, regional trains, and long-distance trains in the United Kingdom are among the most expensive in the world.
If your clients are staying near the city center, they will spend at least £7.40 per day—that's how much a one-day travelcard costs to travel in zones 1–2. If they are staying outside the city, they will spend about £30-40 per day on transportation.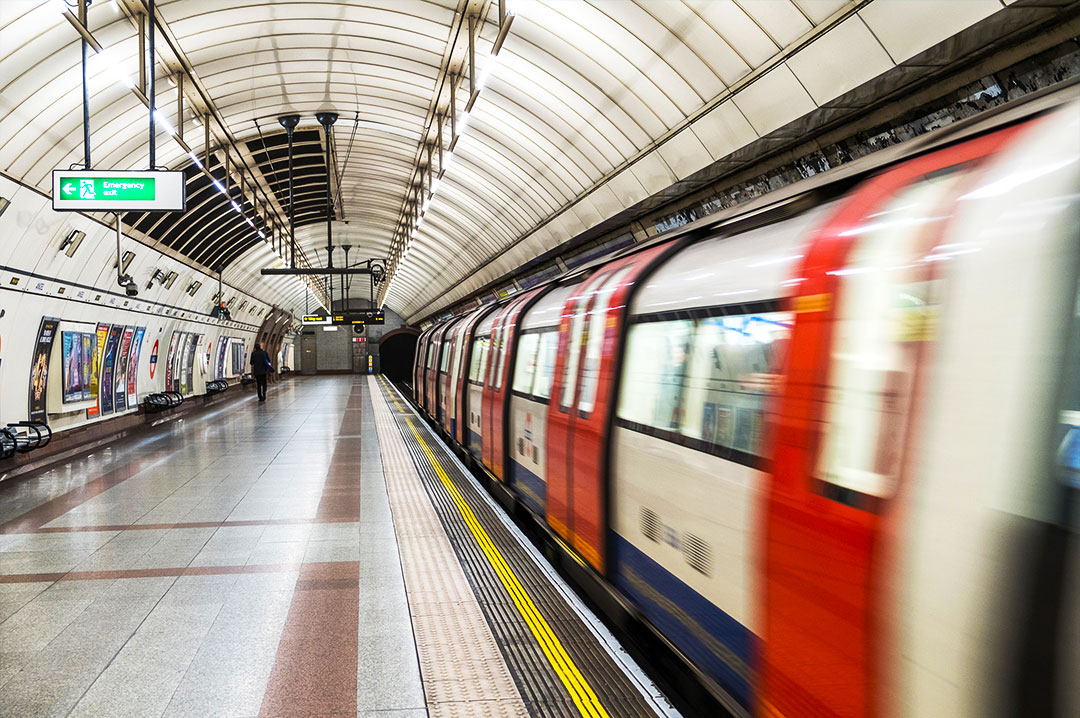 It's not worth buying one-day paper travelcards for the Underground: they are more expensive (one trip with a bank card or Oyster in zones 1-2 will cost £2.90, and one trip with a paper ticket will cost £4.90); you need to look for a turnstile where this type of ticket will work, and you will need help from a cashier to purchase them. The latter, by the way, have become rare since most of the passengers have switched to cashless payment.
About Underground
The easiest way to pay for trips on the Underground is to use a standard bank card that's equipped with contactless payment technology. If your bank does not impose an exorbitant commission on foreign payments, you can boldly swipe your card at the ticket barriers before entering and leaving the Underground. You can ride all day and use the same card: when you reach the daily price cap, it automatically comes into effect, and you won't be charged more than the daily price cap no matter how many trips you make within 24 hours. For example, if you are going to travel within zones 1-2, then the daily price cap will already be reached on the third trip and your card will not be charged more than the daily price cap.
If using a bank card is not an option, advise your clients to buy an Oyster travel card for £5, put £7.40 on it for one day or £34.10 for a week and use it when traveling on all modes of public transportation in London, including buses, the Overground (suburban rail network) and river bus. Upon departure, it's possible to return the Oyster card to the ticket counter and get  £5 back.
Order fish and chips in a restaurant
If your clients want to try fish and chips in London, it's better to avoid gastropubs and cafés with multi-colored signs saying "Fish and Chips" in the city center and instead choose places that the British themselves prefer—such establishments are usually located in non-tourist areas.
Fish & Chips
The traditional dish of fish and chips became popular in Britain at the end of the 19th century, when the Belgian tradition of frying pieces of potato in oil merged with the northern English tradition of deep-frying white fish fillets. This was initially the food of the working class: the dish was served wrapped in old newspapers. Over time, fish and potatoes were offered not only from carts on the street but also in small cafés, which are commonly called "chip shops" or "chippies."
Today, there are eight times more fish eateries than McDonald's restaurants in the United Kingdom. It's precisely in these traditional places (the most hyped-up ones being Poppies and Sutton and Sons) where the fish and chips are wrapped up in paper (the average bill is £13–15); they offer to sprinkle the chips with salt and vinegar, place a lemon wedge on the side, and give you a small wooden fork with two prongs. The tastiest thing of all is to eat it while sitting on a bench in a park (we've tried it).
Forget to reserve a table if you're dining out with friends
The fact is that some restaurants do not allow reservations for groups of fewer than six people, so in order to eat and relax at places like Burger and Lobster or Flat Iron, you'll have to stand in line.
Places at London's high-end and reasonably priced restaurants, such as The Barbary, Dishoom, or Duck and Waffle, are booked for several weeks in advance, especially on Friday nights and Saturdays. The same situation is possible with pubs and bars.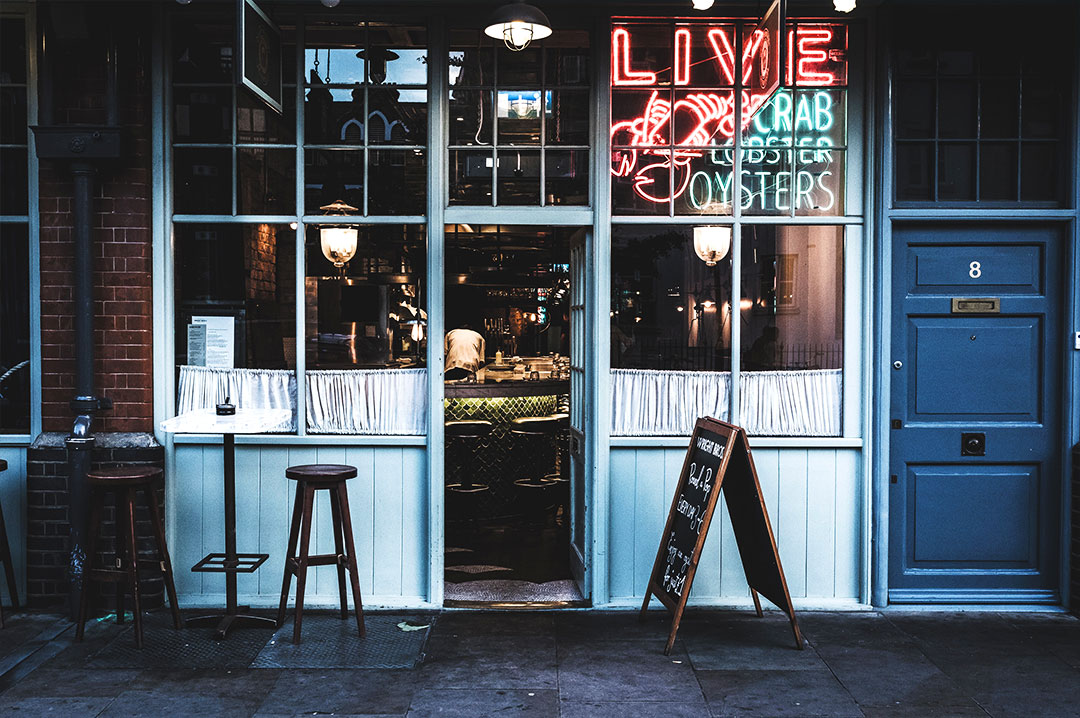 It's even more difficult to get a reservation at the Michelin-starred restaurants (Dinner by Heston Blumenthal or The Ledbury) so if your clients enjoy gastronomic travel, advise them to book a table at least four to six weeks before your trip.
Look closely at strangers
In the metros of European cities, it seems like a normal thing to look at other passengers hurrying about their business, but this is considered bad manners in London. At the same time, in the multinational metropolis that is London, it's impossible not to notice the colorful young people in outlandish outfits on their way to a festival or passers-by wearing peculiar national costumes.
It's often awkward for the British to come into contact with strangers; they are so restrained that they are afraid of bothering someone once more. The local culture of behavior is such that everyone "keeps to himself/herself" in public places, and if you begin to observe others, they simply may not understand you and may interpret your gaze as a suspicious interest or even aggression.
Be wary of street food
London is famous for its street markets where you can try food from everywhere in the world. At first glance, the outdoor tents may seem suspicious. However, in the British capital, street food is not only an excellent combination of price and quality but also an opportunity to try dishes from such countries as Venezuela, Nepal, Korea, Slovakia, etc.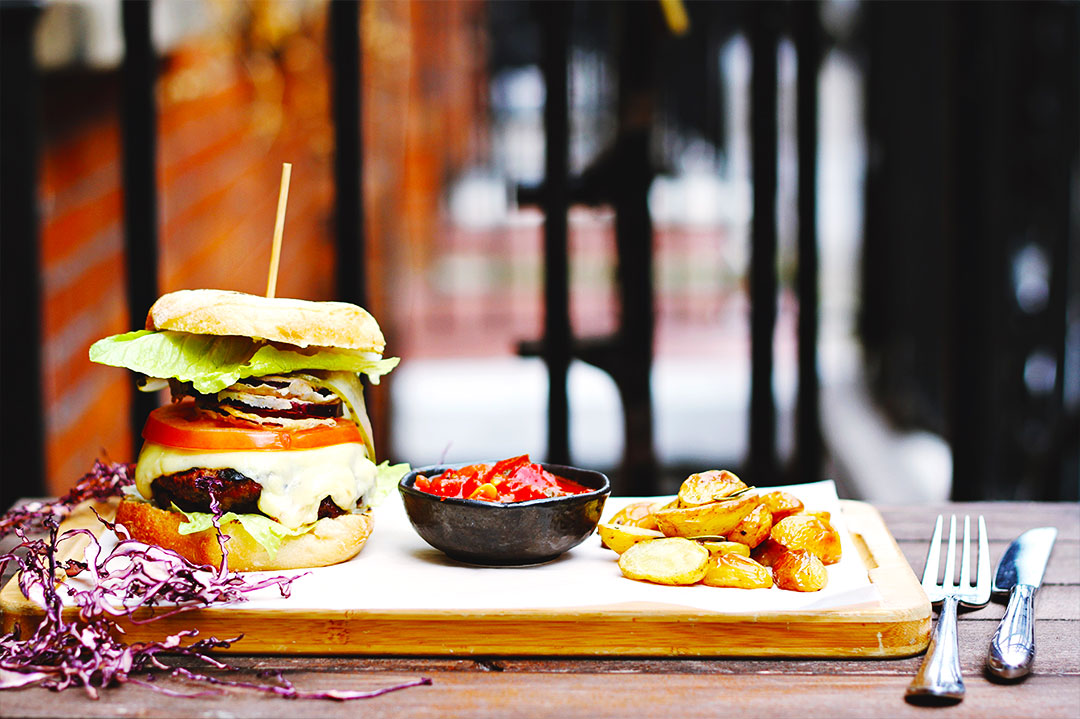 Small tents in the well-known Borough, Broadway, and Camden markets gave rise to popular London restaurant chains, for example, the bakery Bread Ahead, whose baked goods were snapped up in the Borough market within couple hours. A few years later, these folks opened two full-fledged cafés in the center of the British capital.
Your clients can boldly head for breakfast at the Kappacasein counter at Borough Market for a cheese toastie (toasted cheese sandwich) for £5; when the time comes for lunch, head to STAKEhaus at Camden Market for a tender steak with fries for £6; then take high tea at Crosstown Donuts at Broadway Market for the most delicious sourdough donuts for £3.50.
---
All these rules are more like recommendations that you give to your clients to help them to have the best vacation. When it comes to travel, any experience is worthwhile, but our business is to warn you and your clients that the experience might not turn out to be a very positive one.