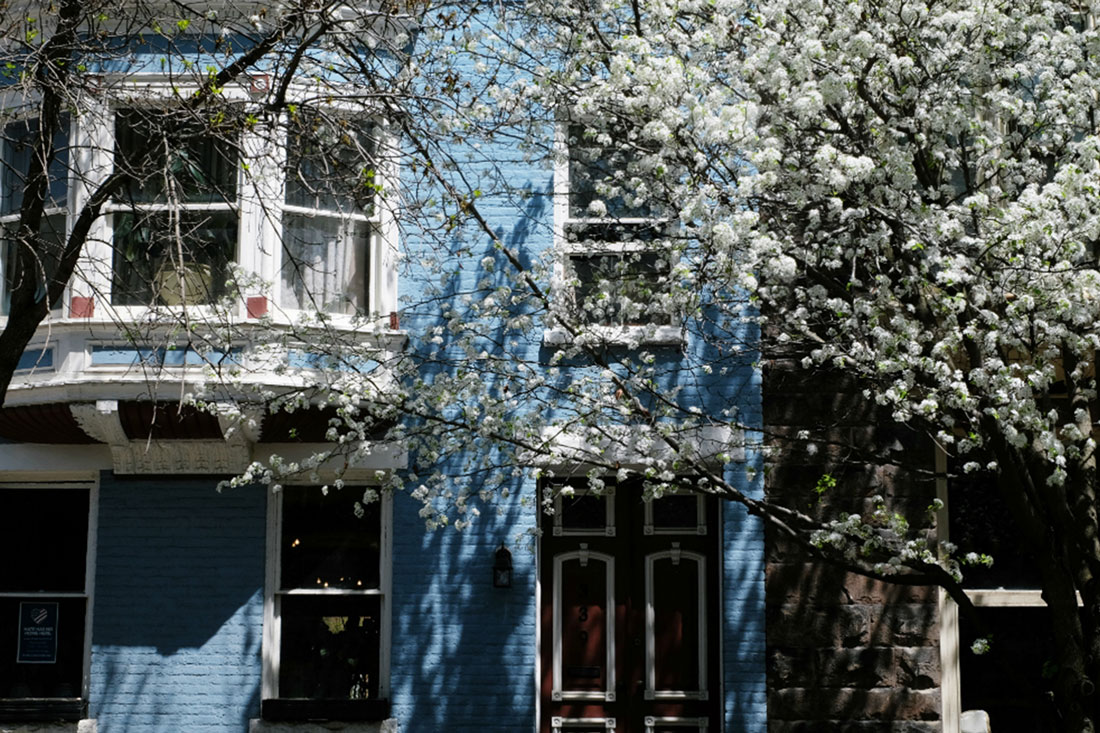 Parks – getting away from the hustle and bustle
The Hudson River Park is the second-biggest park in New York City and runs for 7.2km along the banks of the Hudson River in West Manhattan. It is lovely strolling along the river bank, breathing the sea air, enjoying the cries of the seagulls and the wonderful views of the Statue of Liberty and then losing yourself in unusual installations and contemporary sculptures.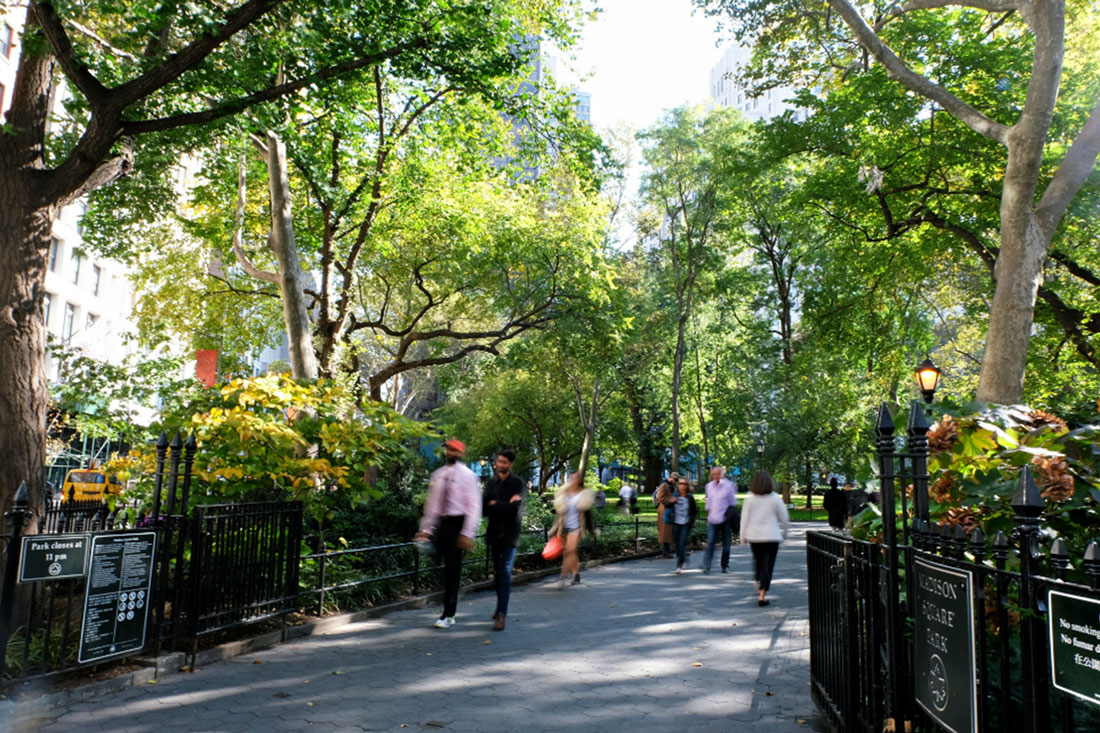 The park boasts a whole range of sporting facilities including tennis courts, beach volleyball and basketball, boat and bike rides. There are cycle tracks, climbing walls and an ice rink – the whole range of what's on offer can be found here. Weekend evenings, if your clients are into staying up all night, they can enjoy a party cruise, a floating night club, and bar which sails around Manhattan Island and returns to the Hudson Pier by morning.
Washington Square Park is in Greenwich Village and is usually full of students from neighboring New York University, roller-skaters, street musicians, and artists. An absolute must for Washington Square Park is to feed the chubby squirrels. They are continually spoilt by treats so won't run off – in fact, they will eat out of your hand.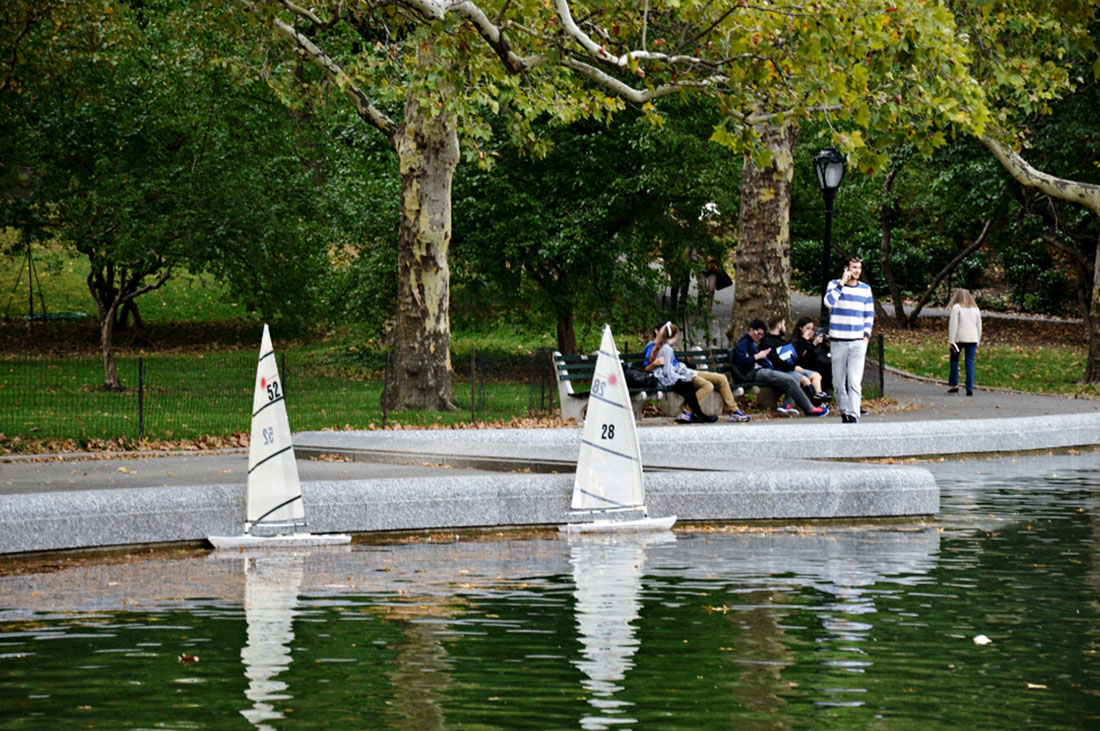 Paley Park is nestled in downtown Manhattan and is a place where people gather to gossip. This small space is square and tucked between apartment blocks. One of the walls surrounding the garden has been turned into a waterfall, and the other two into vertical ivy "lawns."
The park is known for the fact that in the 1940s, it was the site of the legendary Stork Club, where New York's high society used to mix. It's here that the future author of The Catcher in the Rye, J D Salinger, met the love of his life, Oona O'Neill, who was the one to set him on the path to his literary career.
West Side Community Garden is a tiny little garden on the Upper West Side of Manhattan. Nowadays this little island of greenery is the favored meeting place for those who live in the area. In the mornings, you will meet mothers playing with their children or office workers reading their papers before work. During the day they pop back for a quick bite of lunch and towards the end of the day the schoolkids pass through. Aside from the little flower-lined pathways, there are greenhouses tended by volunteers, where vegetables are grown.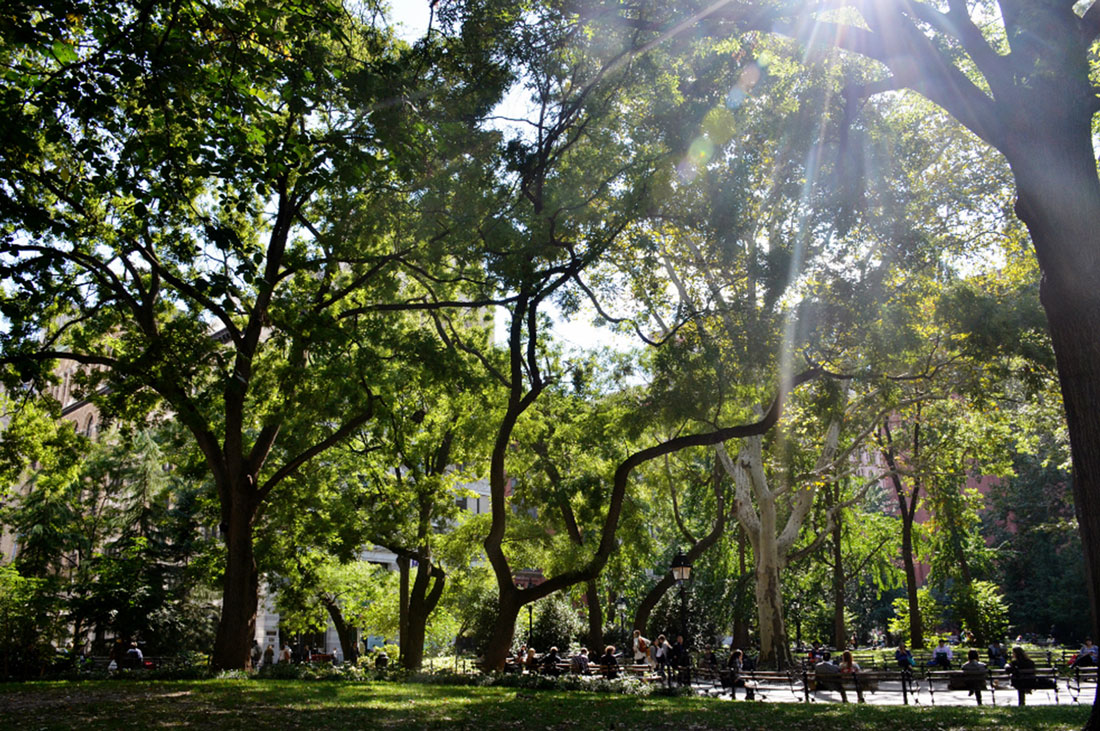 If your clients travel to New York around April, they should add these parks to thier list of must-see activities. From the middle of the month, the magnolias come into bloom and then towards the end, in many of the city's green zones, you get cherry blossom, especially in places like Central Park, Riverside Park, and Brooklyn Botanic Garden. A true riot of color bursts out in May when the tulips, azalea, wisteria, and rhododendrons bloom. 
In June and July, the parks are a place of refuge as the heat in this city becomes unbearable. The air rising from the asphalt turns burning hot. Autumn is the best season to visit, especially in October. As for winter, it's best avoided. The regular snowstorms combined with humid air and the winds blowing in from the Atlantic make for one hell of an experience.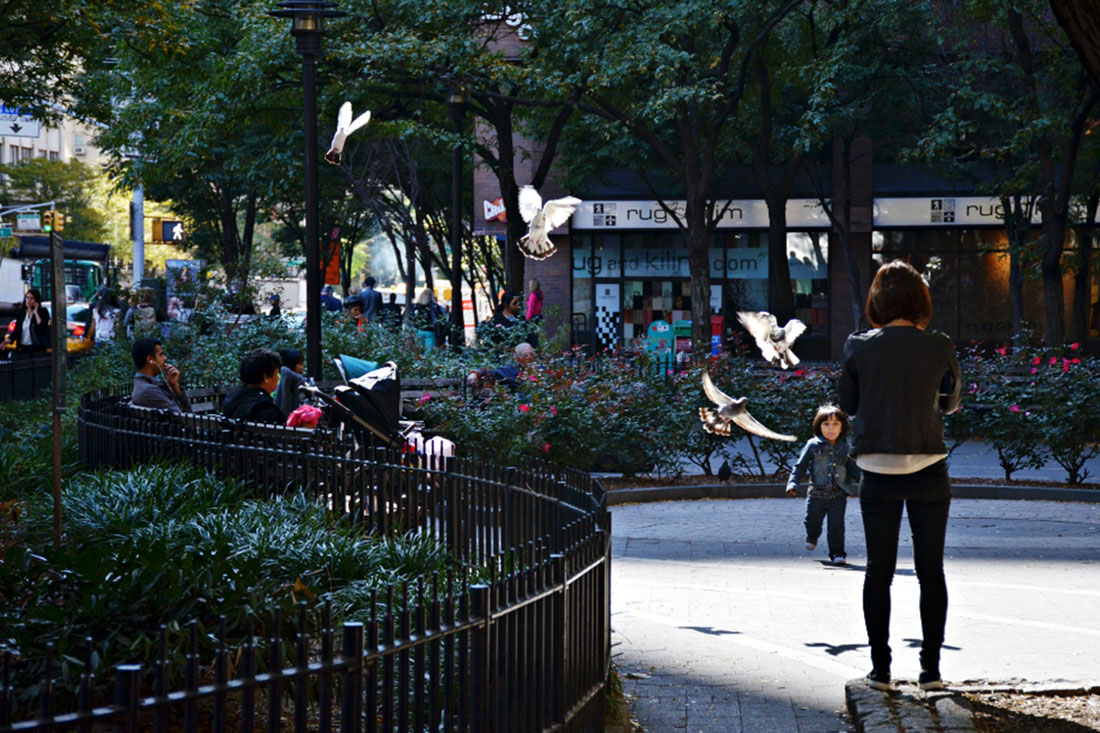 Museums and theatres: where to make discoveries
Historically, New York's museums are as integral a part of the city's social fabric as its bars, restaurants, and Tinder. The locals go for places like the Metropolitan Museum of Art or MET as they do the Museum of Modern Art (MOMA) or the Whitney Museum of American Art. Amongst those you should not miss are the private Frick Collection of classical western European paintings and the Solomon R. Guggenheim Museum.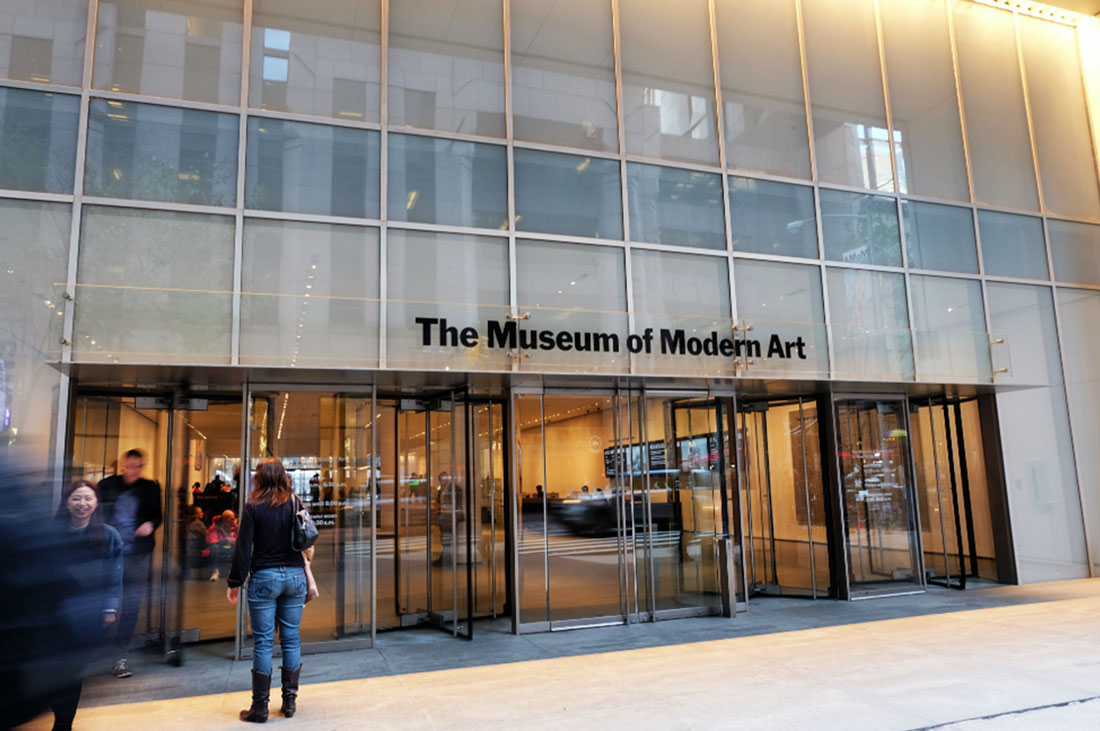 Amongst the less well-known but just as enthralling museums are the Cooper Hewitt, Smithsonian Design Museum where you can get an idea of how worldwide architectural styles will evolve and what kind of furniture we will be using in the next few decades. And at the Museum of Fashion Institute of Technology, you can look in detail at the works of legendary designers. There are virtual tours of previous exhibitions on the museums' official websites, and both offer free entry.      
If your clients are heading for New York, advise them to make a plan for each day. It might sound pedantic, but it will work in their favor, otherwise, they'll never remember the opening times and days of the museums, which are free and how much the others cost.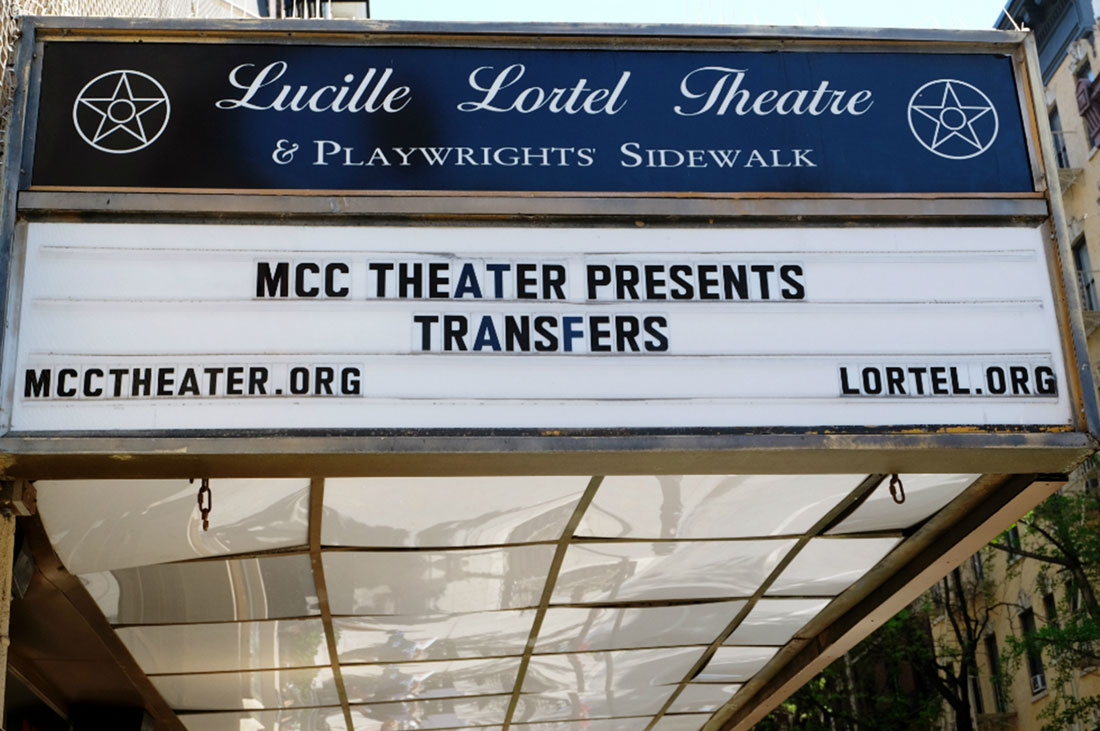 When you can "pay what you like."
Guggenheim: Saturdays, 17.45-19.15
Frick Collection: Sundays 11.00-13.00
The MET always works on a voluntary contribution basis. No-one will think anything bad of you if you make like the locals and pay $1-$2 (~ €0.89-€1.78)
Free for everyone
MOMA on Fridays from 16.00-20.00
Brooklyn Botanic Garden all day Tuesdays
If your clients want to make some savings on entry fees and jump the queues in the most popular museums, there are two ways to do it: New York CityPASS and New York Pass. It's possible to buy them online before departure. If your clients are staying 3-5 days, it's better to take the New York CityPASS which costs $126 (~ €112) and give discounts for six attractions. If they are going for 10 days or more, they can take the New York Pass, which is valid for 90 attractions and costs up to $419 (~€373).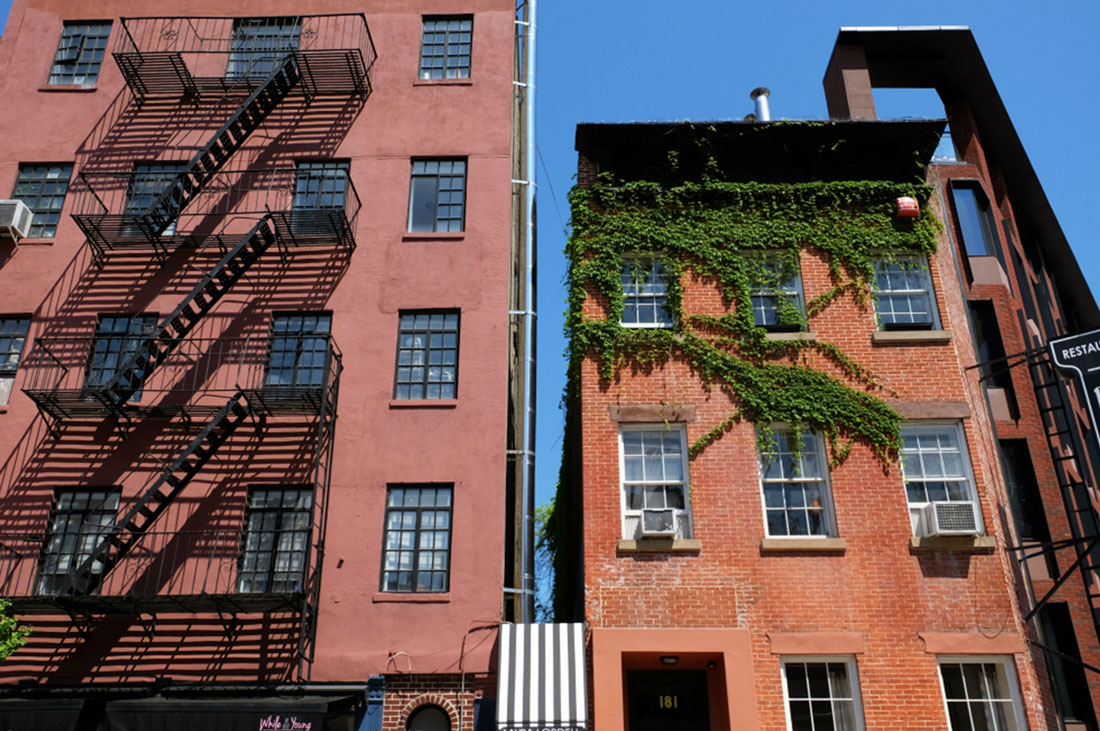 Restaurants and markets: where to eat the best lobster
Giving something special to an experienced foodie is no mean feat, but saying that, one of New York's main selling points is that it offers the freshest seafood, especially oysters and lobster which you don't find so easily at home. Here's a list of wonderful seafood restaurants for your clients to look into before they leave.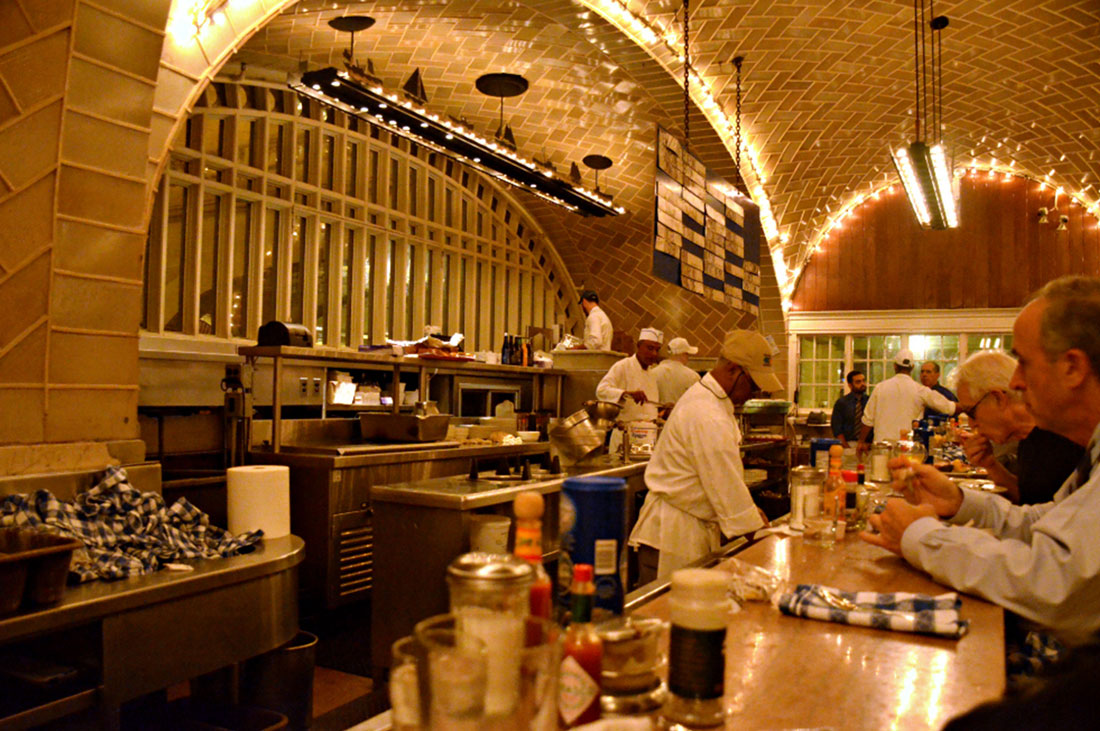 Burger & Lobster. This place opened in New York in 2014 and is always packed – every evening you have to wait at least 15 minutes to get in despite the seating capacity of 600 places. Three things are on the menu: lobster rolls, lobster burgers, and whole lobster. The rolls and burgers are to die for, but the lobster in butter is something you will never forget.
Grand Central Oyster Bar. This is another cult venue, located in Grand Central Station, New York's main railway station, and has been operating since 1913. The menu consists exclusively of oysters harvested from various states. Happy hour is from 16.30-19.00 Monday to Wednesday and on Saturday from 13.00-17.00 when they sell shellfish from Long Island for $1.25 each (~€1.10). All New York's oyster bars have happy hours, and you can see them all listed on Oysterhappyhour.com.   
Hop Kee is a Chinese restaurant tucked away in the hustle and bustle of Chinatown. They serve enormous portions of fresh shrimp, fried calamari, and mussels. Even though it is so busy, they turn things around quickly, and queues are not common. A lot of the clientele is Chinese, but in the evenings, they attract a lot of the young New York crowd.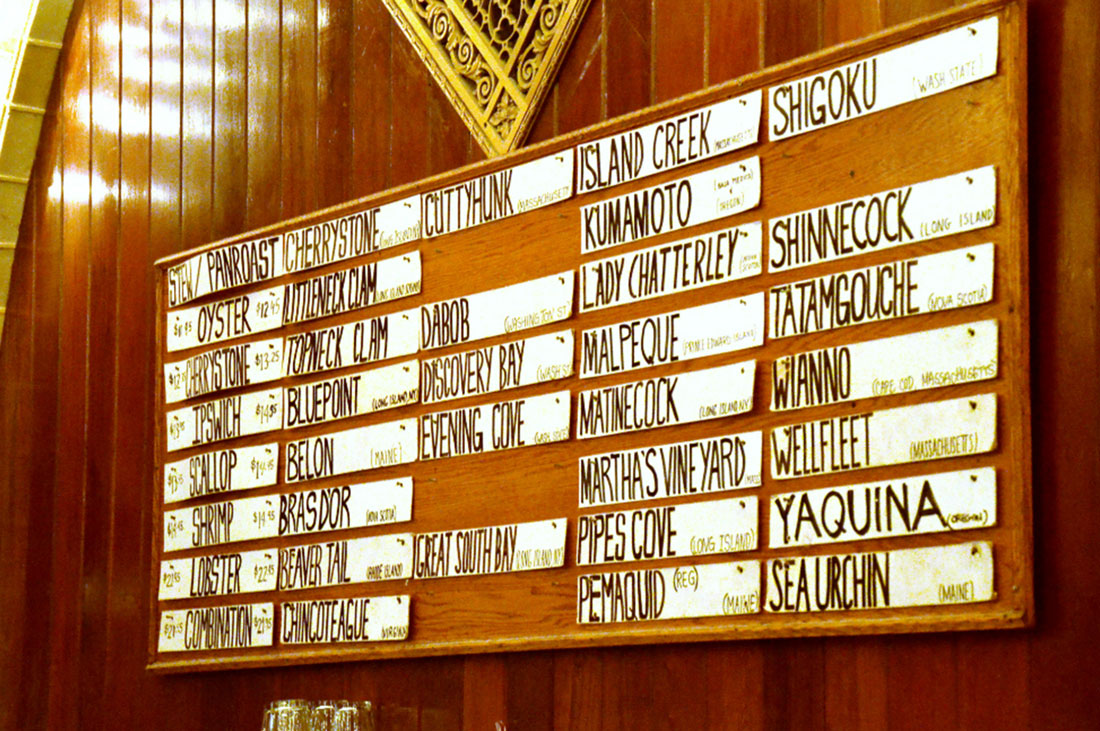 The supermarket chain Whole Foods Market is a great alternative to eating in restaurants. They offer a wide range of hot foods, salads made from organic ingredients, including seafood – really good for a picnic in the park or getting something on the go. 
Chelsea Market is another place not to be missed. It's in the Meatpacking District, and its local restaurants are famed for their wide selection of oysters and lobster. In the neighboring Lobster Place, your clients can eat and then stock up on lobsters and lobster-related souvenirs for shellfish fans.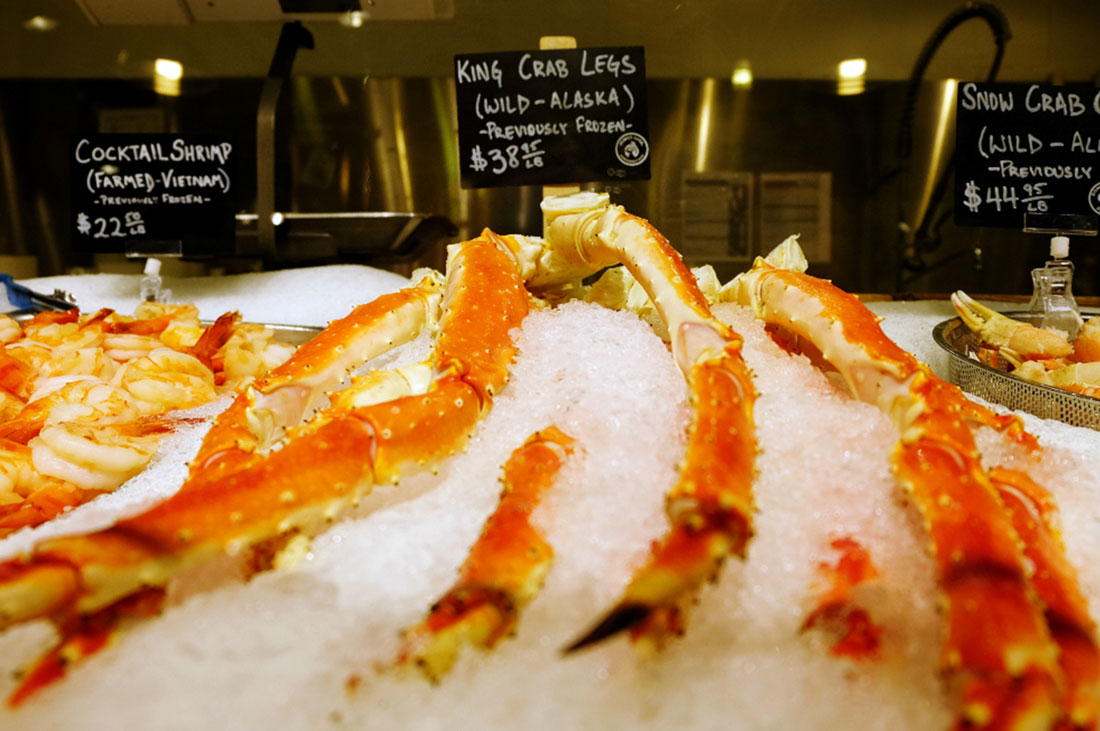 Accommodation: staying in the heart of the Big Apple
If a central location is important, advise your clients to stay in Manhattan. On Manhattan Island, all the main sights, museums and restaurants are situated quite close to each other, but this makes the accommodation more expensive than in Brooklyn or New Jersey. 
Manhattan is divided into seven districts. We recommend taking a look at Chinatown, the least expensive district in Manhattan.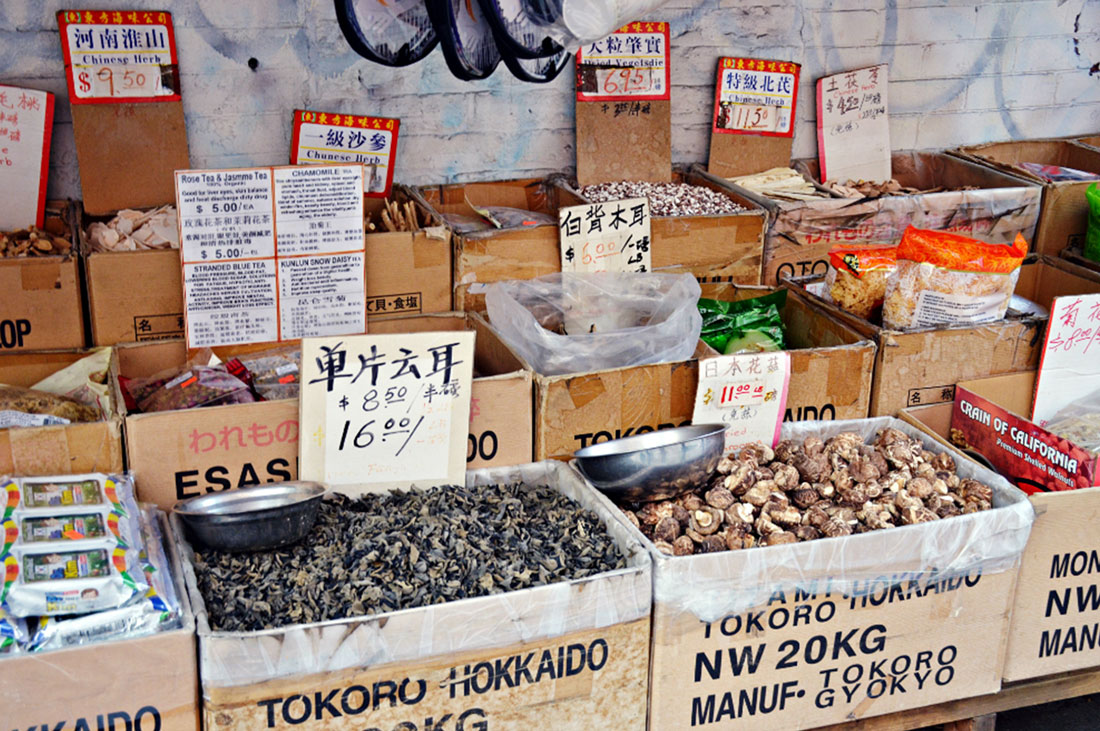 The most bohemian and stylish part of Manhattan is Soho. It's also the most expensive, with a three-star hotel, whereas a similar hotel in Chinatown would be half as expensive. Soho also has the best shopping in town.
If your clients are staying in Manhattan, it's easy to explore the city on foot.
Flagging a cab in New York
The vehicle is for hire only if the light on the roof is on.
5 pm is changeover time for the taxi drivers in New York, so it's hard to get a car at that time. Better to use Uber or take the Subway.
There are unofficial taxis (gypsy cabs) which are private drivers touting for fares. Some are licensed, but many aren't, and none have the right to solicit business from the street, only pre-booked. They are simply trying to make money. Some will offer a fixed fare, and most gypsy cabs don't take bank cards. These are a risky option.
The СabSense NYC app will help your clients to find those streets where it's easiest to hail a cab.
---
New York is more than a city; it's a world of its own, impossible to characterize because everyone experiences it differently, the especially first time around. There are the staple ingredients like Central Park, the Empire State Building, and the signs for the Broadway musicals, but they should play second fiddle to the hidden aspects of the city. These will give a more authentic portrait of the living city – secret places where to spend time in peace and quiet, enjoy art and culture away from the crowds and taste local food.
The most interesting event will await you at the end of the month: a prize draw will be held covering all pre-paid rate bookings made in the US — loyalty program points equivalent to US$50. 1 point = 1 local currency unit.