Why you need a visa voucher
A standard confirmation of a booking (or a voucher) might be insufficient for applying for a visa. The list of required documents may also contain visa vouchers (tourist voucher, tourist invitation, visa invitation, visa voucher). This is a document with a letter-head bearing the organization's signature and seal that shows the guest's passport details, dates of visiting the country, and name and address of accommodation booked.
Some hotels don't issue such documents, or only do so for additional payment. To simplify your work we have launched a new feature with RateHawk: you may now download visa vouchers quickly and for free from your online account, and then add them to the package of documents required to apply for the visa. 
Study information on the official site
A visa voucher is an important document, but it might be insufficient to obtain the visa. Each country has its own requirements for the set of documents: please be sure to familiarize yourself with it on the official site of the embassy, consulate or visa center. 
How to download a visa voucher
You may download a visa voucher for any prepaid booking. To do so:
Go to the

Orders

tab;

Find the required booking and click on

Voucher

;

In the pop-up window choose

Download the voucher for the visa

;

Fill in the guest's passport details and click on

Download the voucher for the visa

. If the booking is for two or more people, click on

Add guest's details for this room

.

If the booking is for more than one room you may fill in the details of all guests in the same window.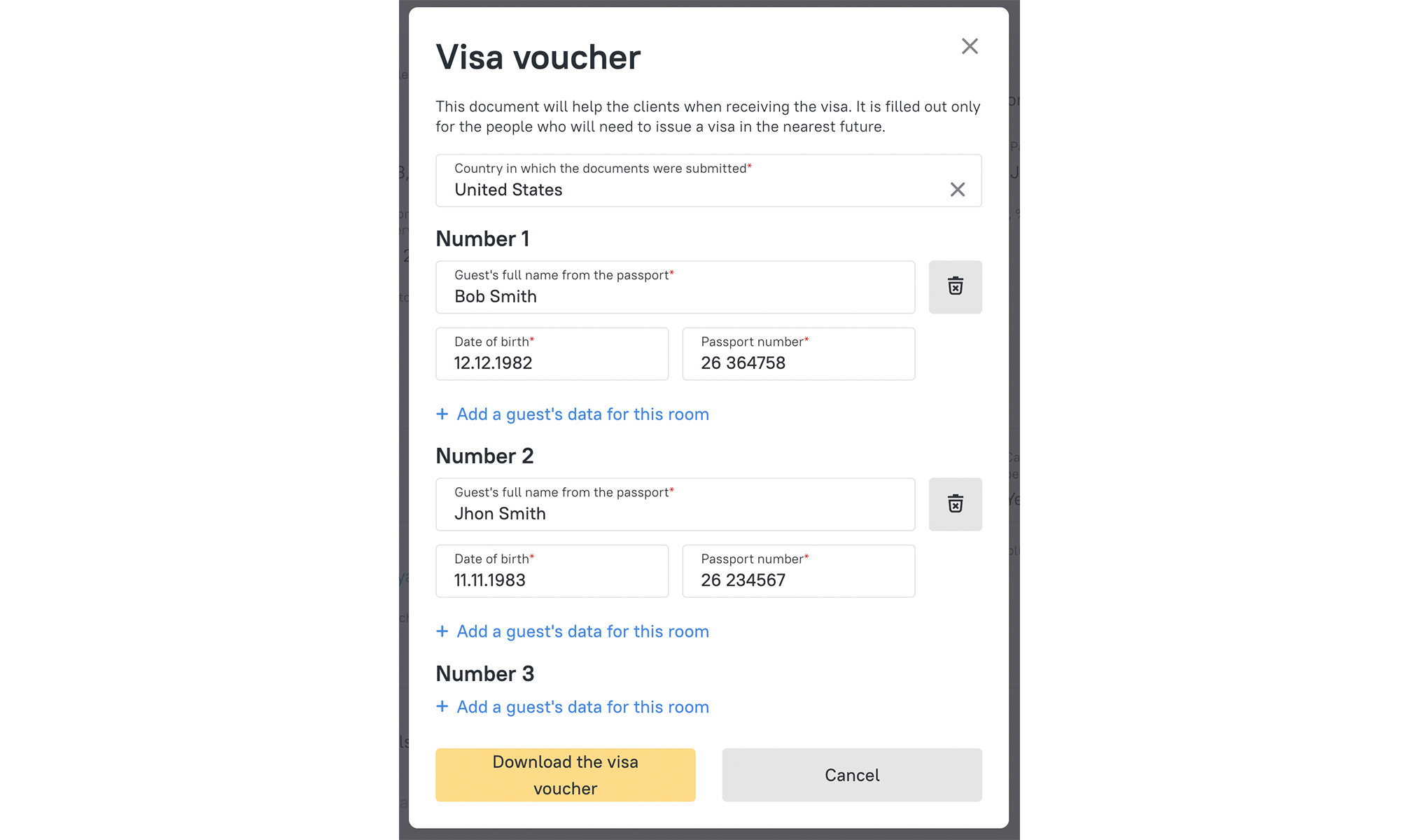 You may print out the ready document in PDF, or send it by email or in a messenger.
---
New RateHawk feature will enable you to save time and provide clients with an important service without excessive efforts! If you have any questions about visa vouchers, please contact your account manager.