Since its foundation in 2016, RateHawk has always been user-oriented, providing travel professionals with friendly, easy-to-use, and full-fledged tools. While in the resistant to change industry, our clients' progress has always been our core value. Businesses have had to reinvent their approaches and adapt to the new reality of a post-pandemic world. A world where digital transformation is having a major impact on the travel industry. By embracing change and focusing on adaptation, RateHawk is not just enhancing its tools but reimagining its very essence.  
As we remain entirely committed to providing travel professionals with a vast inventory, advanced payment systems, and full-fledged tech solutions, we want to honor the effort and passion these professionals hold. We want to supercharge your growth further and make you not only an excellent travel agent but a superagent!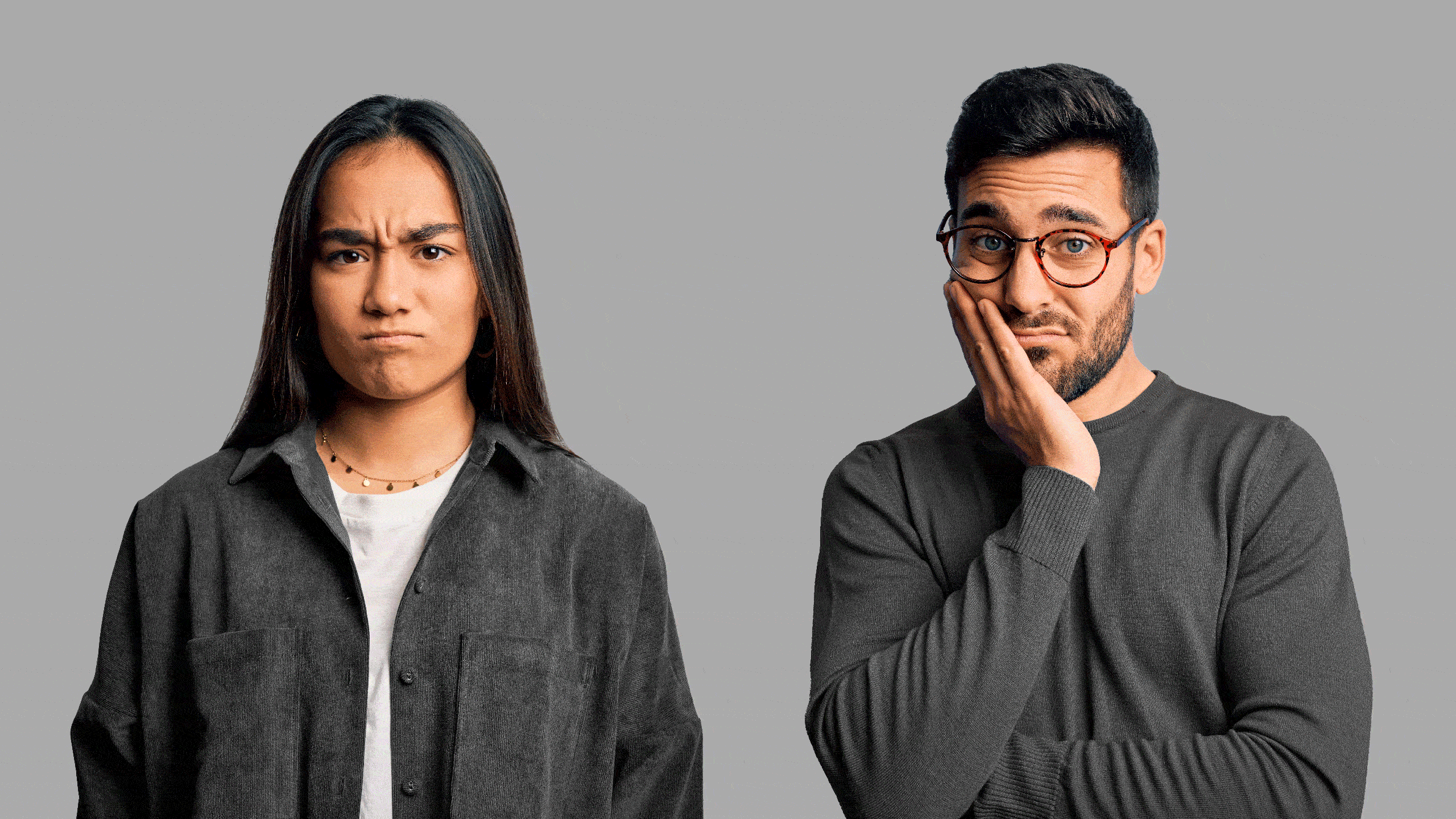 RateHawk's mission: Supercharging the travel agents' community
We believe that the core of each brand is its community. The RateHawk community includes those who strive to provide their clients with the best travel options possible and fill their lives with new adventures.
Felix Shpilman, CEO of Emerging Travel Group, RateHawk's parent company, commented: "The rebranding mirrors the natural evolution of RateHawk. With a seven-year history, RateHawk has evolved from a B2B hotel-booking system into an advanced platform that offers one of the most extensive hotel supplies in the market and provides a comprehensive spectrum of travel services. What sets us apart is our product-driven DNA, which guides our approach in all endeavors. This forward-thinking mindset positions RateHawk to drive innovation in an industry historically known for its resistance to change and limited online presence."
RateHawk is not just a platform; it is a worldwide community of truly gifted superagents equipped with full-fledged tech solutions dedicated to giving their clients the joy of travel. 
About RateHawk
RateHawk is a subsidiary of Emerging Travel Group, a global US travel company headquartered in Dubai. With a diverse team of over 2,600 employees in 80 countries, Emerging Travel Group achieved a net turnover of $1 billion in 2022.
RateHawk employs over 500 professionals in commercial roles worldwide and has offices in London, Berlin, Milan, Lisbon, Warsaw, Dubai, Limassol, and Wilmington. The platform is used by more than 54,000 travel professionals worldwide — those are the superheroes behind each trip. 
The platform features one of the most extensive hotel inventories in the market. With a selection of 2.2 million accommodations carefully aggregated and curated from 210 suppliers and reinforced by 80,000 direct hotel contracts. In addition to flights from over 350 airlines and transfers in 150 countries. RateHawk also seamlessly distributes its hotel inventory through API to global Online Travel Agencies (OTAs), tour operators, and technology companies.
Release your superpower with a striking, inspiring visual 
Energetic yellow: Your new supercharge  
Yellow, the brand's signature color, standing for energy and enthusiasm, has been invigorated, reflecting the brand's dynamic approach.
In the intense travel world, standing still is not an option. RateHawk, a name synonymous with innovative travel solutions, understands this better than anyone. Relaunching its brand, RateHawk is determined to redefine travel experiences, guided by a new sense of purpose and commitment.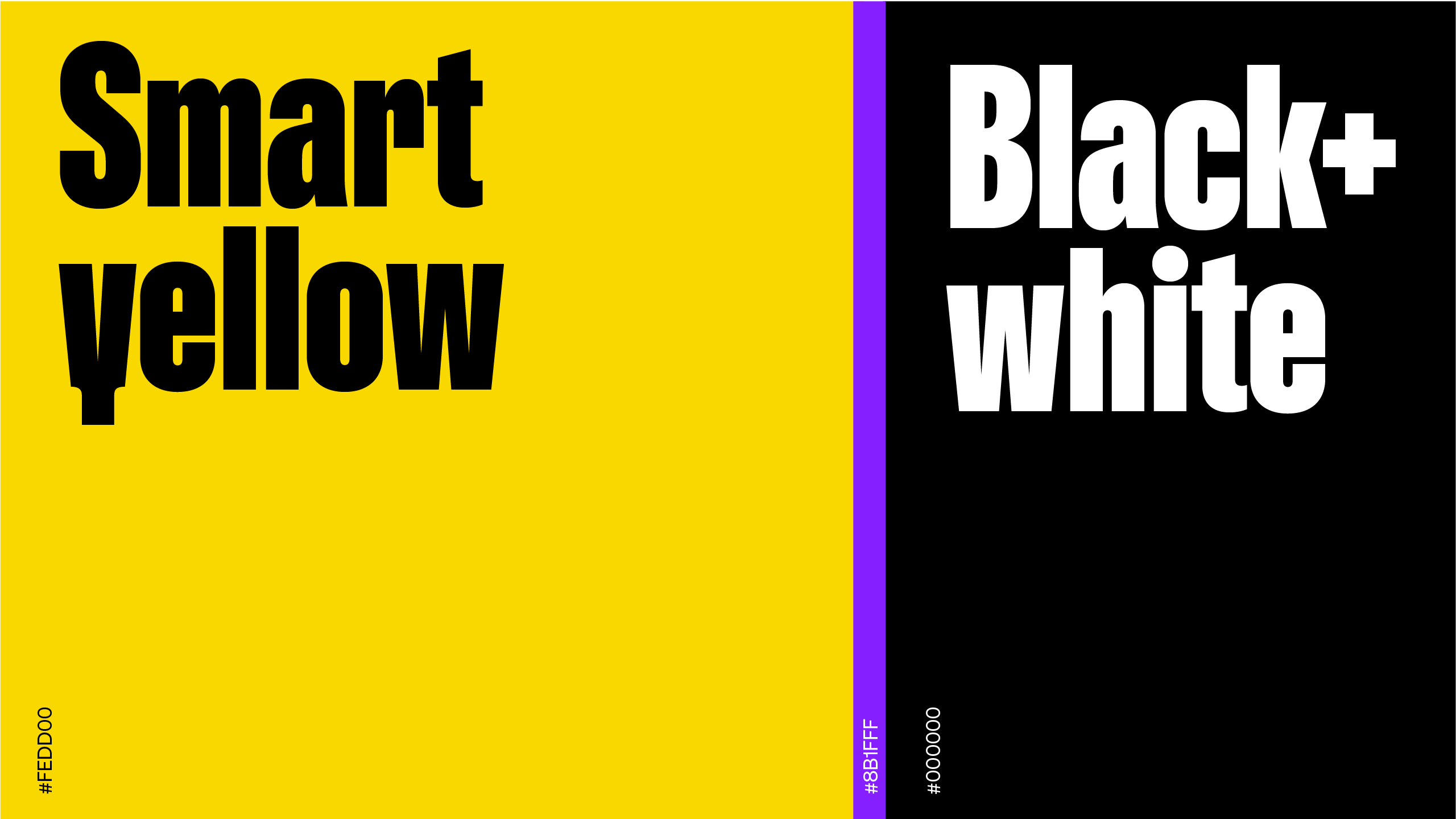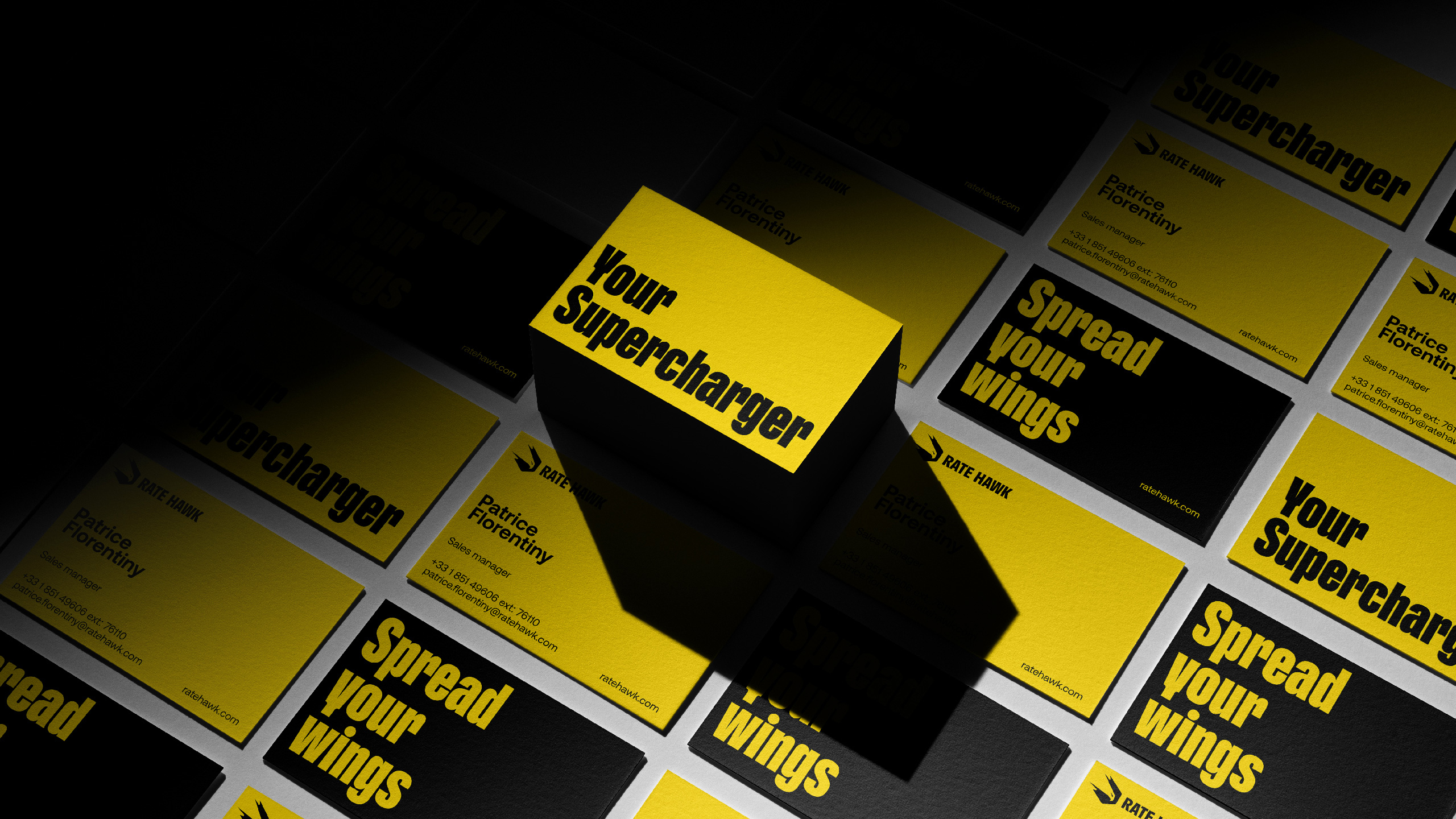 The logo transformation: Become a superagent! 
While the new symbol preserves the continuity of the original, the new wordmark has become way more confident and bold, imbued with graphic elements accurately aligning with the symbol itself.
Sergey Denisov, Director of Brand Marketing at ETG, spoke about the significant transformation RateHawk has undergone with its rebranding: "Much like a hawk hones in on its target, RateHawk has been precise in finding the best accommodation deals. However, with this rebranding, we're elevating our platform to new heights. We're empowering our community of travel professionals, turning them into superagents who are well-equipped to lead in this industry. It's more than just a visual change; it's a commitment to our roots while boldly stepping forward into a new era," explained Denisov."
We made the hexagon and the silhouette of a hawk inside lively, energetic, and compelling. Now, the symbol not only stands for the hawk as a creature hunting for the best accommodations prices, it also encourages our clients to spread their wings and rise high into the sky, leading the way in travel.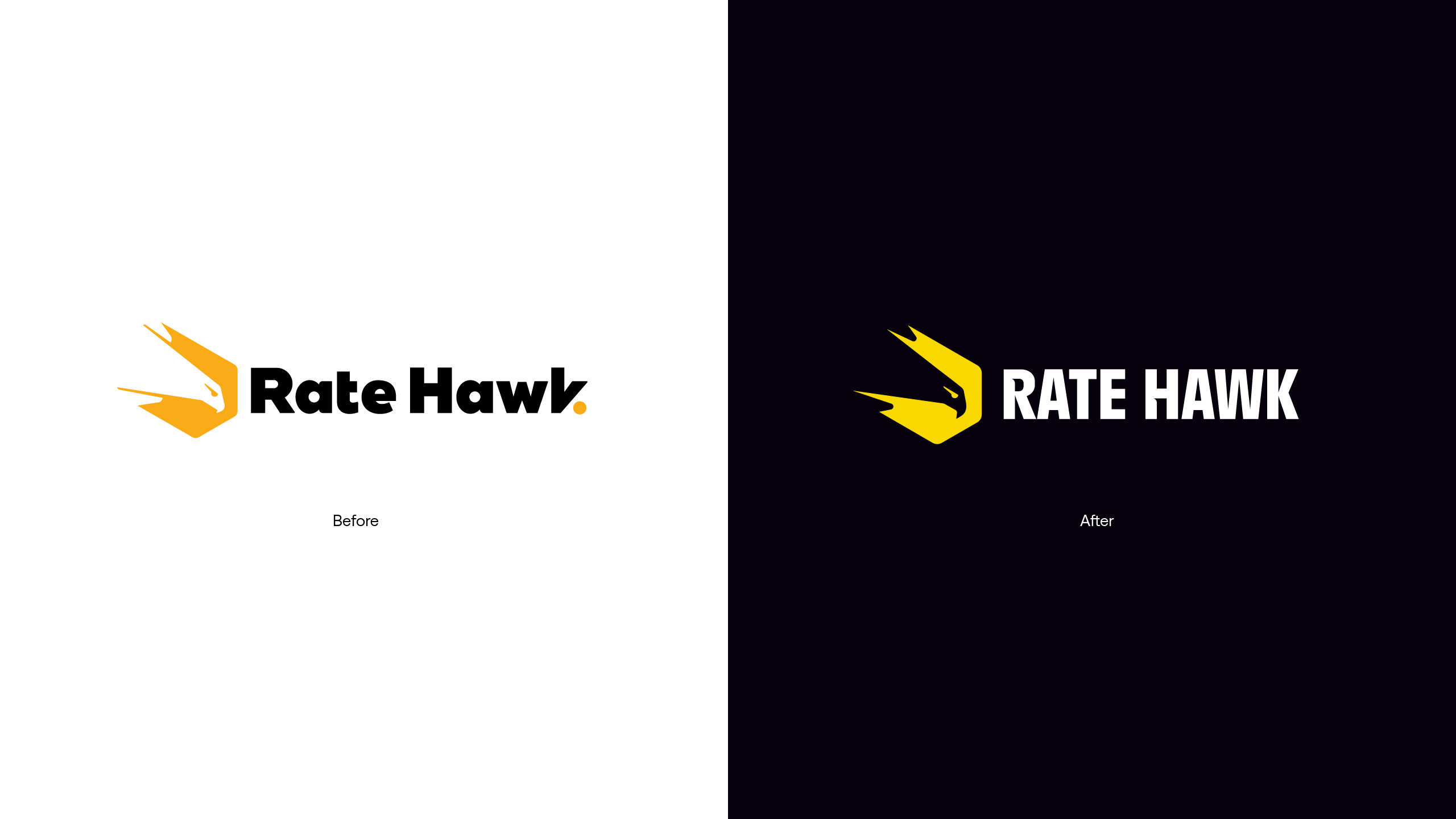 Dynamic & trustworthy: The pillars of RateHawk's character
RateHawk's brand relaunch is grounded in four pillars that define its character. First, it's dynamic — an ever-evolving brand that's always a step ahead. Then, it's empathetic — a brand that listens, understands, and acts. Third, it's trustworthy — delivering on promises every single time. And, finally, RateHawk is a team player — a brand standing for a collaborative spirit and ensuring mutual growth and success.
Sergey Denisov added: "The travel industry is driven by two primary forces: price and choice. While these remain crucial determinants, RateHawk's journey has revealed they are merely entry points. Testimonials from dedicated users across countries emphasize this. Ana Faria from Portugal, Glenn Stevens from Belgium, and Yulia Santalova from France share similar sentiments. Their feedback underscores the importance of reliability, a diverse range of options, and, most importantly, a "human touch" in the services they seek."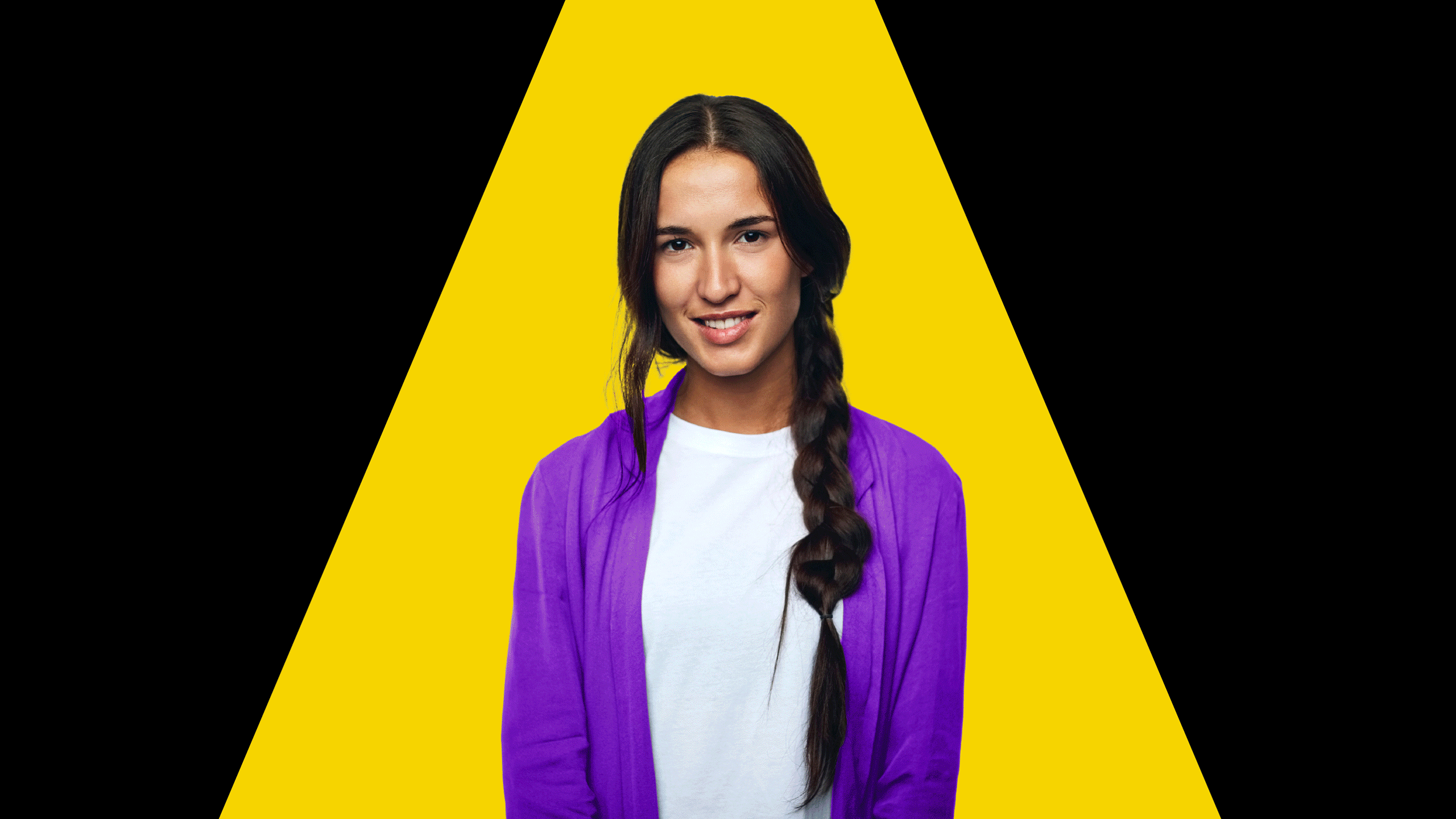 Aligning with parent brand: ETG
RateHawk's vision seamlessly dovetails with that of its parent brand, ETG. Both are committed to breaking frontiers through innovation. While RateHawk focuses on supercharging customer progress, ETG's mission is to make travel accessible and straightforward, ensuring individuals have the freedom to pursue their passions.
Spread your wings with RateHawk's new visual features
The comfort of using tech tools has long been overlooked. After the pandemic, however, it became clear that travel professionals need advanced and friendly tools to stand out and succeed. Now, it is time to provide travel professionals with all the necessary equipment polished with outstanding visual features to help them spread their wings and lead the industry.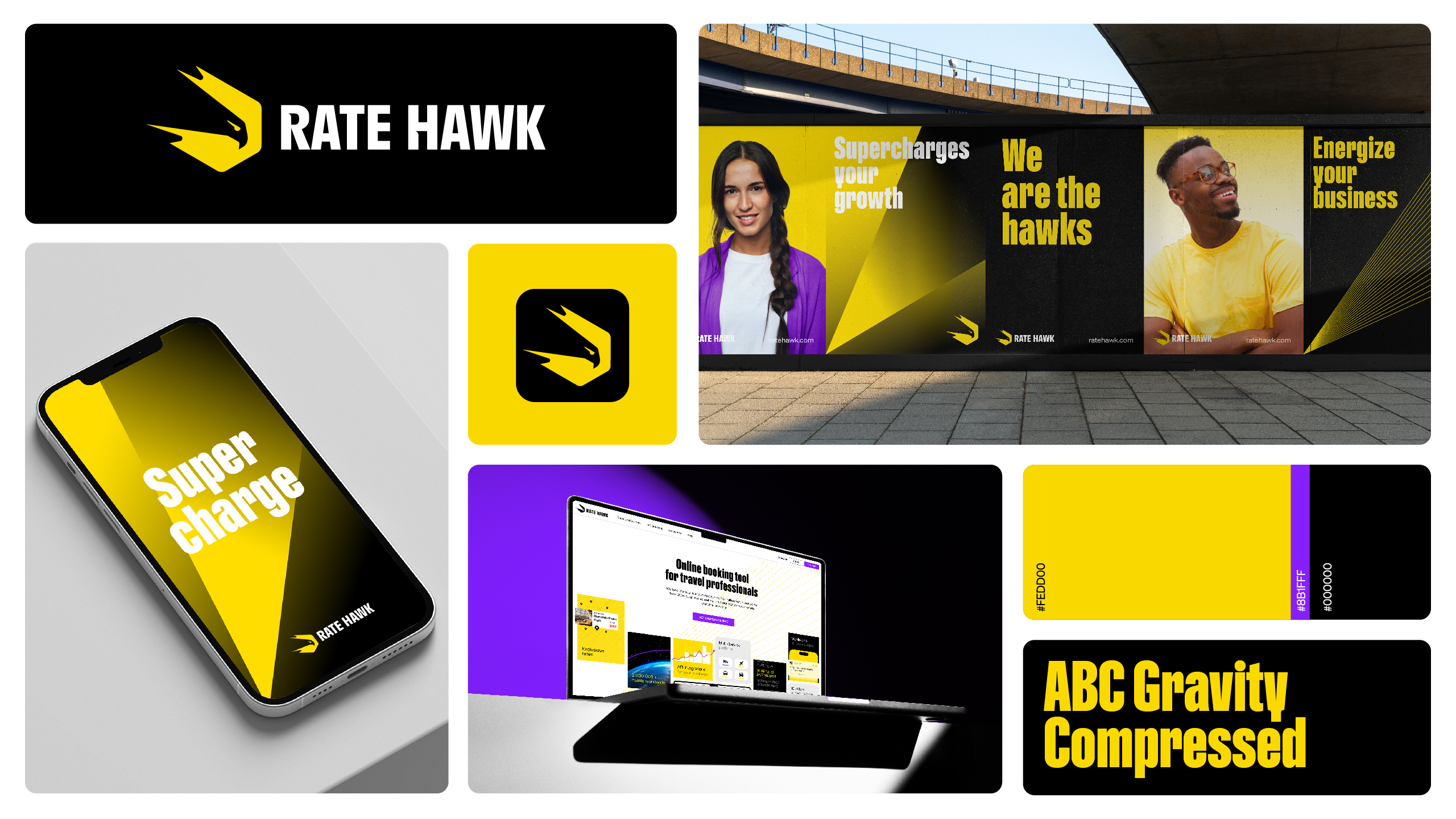 "Our aim is to liberate our partners from the challenges of navigating digitalization on their own. RateHawk remains committed to actively engaging with its partners to tailor its products to their specific requirements. We develop tools that empower professionals to enhance the sale of travel services, introduce solutions that enable conducting business remotely, pioneer new payment methods and procedures, all while delivering exceptional customer service. With RateHawk, partners can trust they are not alone in their demanding profession – they are supercharged with top-tier products and professional assistance. The rebranding initiative is a reflection of these transformative strides," added Felix Shpilman.
Join RateHawk as it paves a new way in the travel industry, ensuring that for every traveler, the sky is not the limit but just the beginning.