In order to top up the deposit balance of your account:

Enter the card data, the amount to be debited, and confirm the payment.
How to spend overpayment
If you have cancelled a paid booking without a fine or have already topped up your deposit balance, you have accumulated overpayment that you can use to pay for bookings.
To do this: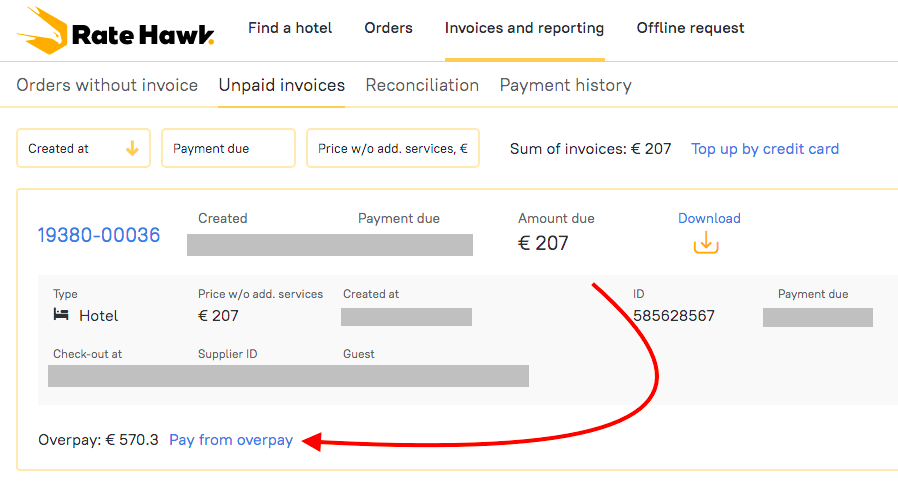 ---
If you have any questions about this option, please contact your account manager, who will help with the process.