Stops
The filter allows you to select only direct flights ('Direct flight') or to limit the number of connections (option 'Up to 1 stop').
Baggage
If you plan to fly only with hand luggage, then you can deselect the option of taking checked baggage and thereby narrow the search range. Alternatively, when you are sure you will need to check-in baggage, the filter will also allow you to sort for appropriate options.
Ticket refund and ticket exchange
In recent months the world has returned to stability, but we remain susceptible to unexpected news. To reduce the risks, you can select cancelable air tickets or those that you may exchange in the event of an emergency.
Time limits
A time limit shows when you have to pay for the tickets. You may set this parameter between 23 hours (the minimum) and 14 days (the maximum).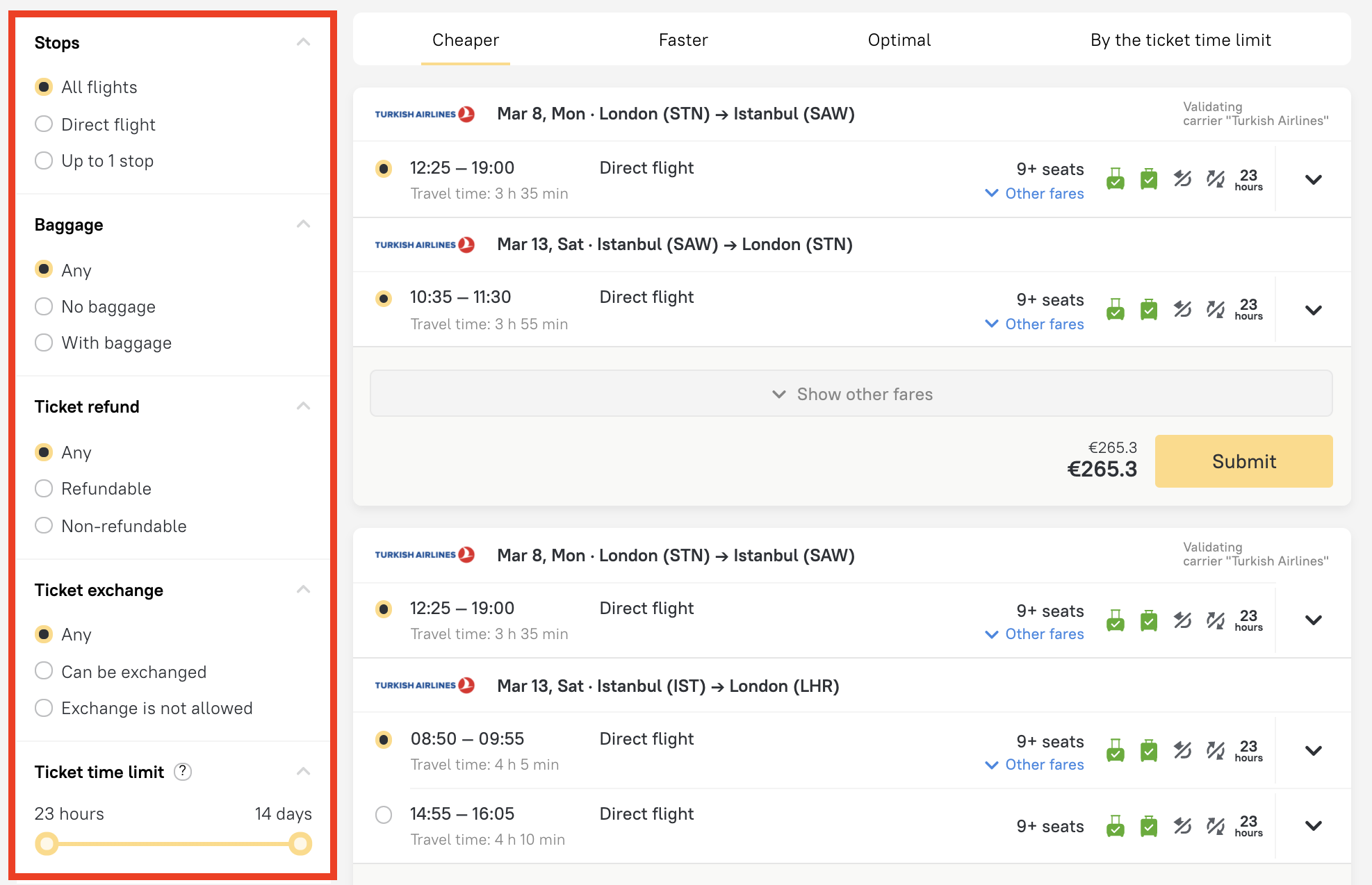 Departure and arrival time
Some people like to depart early in the morning, while others prefer evening flights — select the most comfortable times on all flights that you require.
Duration of stop
If you don't mind having a connection but want to limit it to a couple of hours rather than days on end, then enter a comfortable time in the respective filter.
Travel time
Sometimes situations occur when you need to get there within a certain time, for example, you need to make a particular event in another city or a client asks you to select the fastest possible flight so that their child doesn't get weary on the journey. You can show this time using the relevant filter, and separately for outbound and return flights.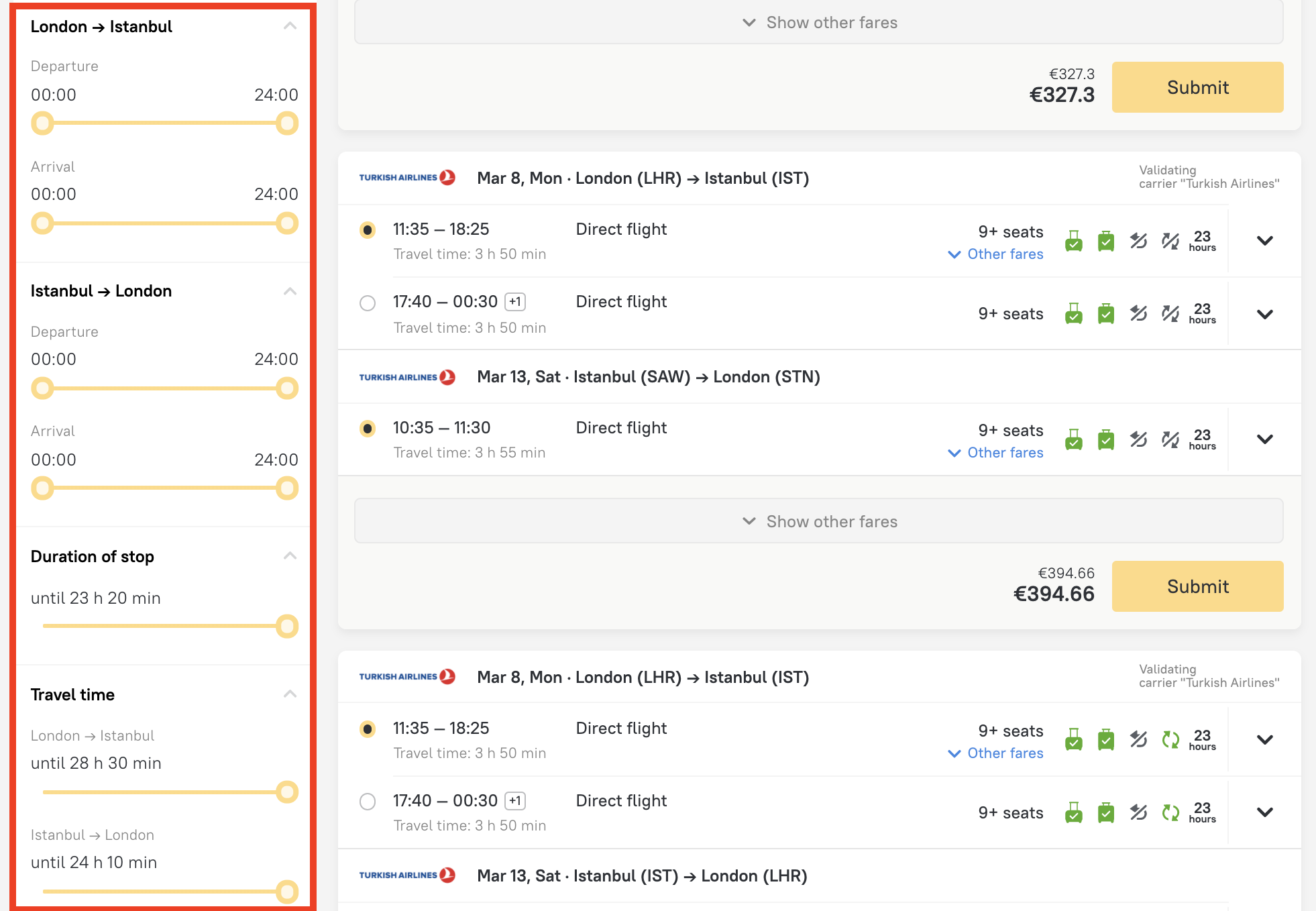 Airports
This filter is useful when you want to select, for example, the airport closest to the office or home.
Airlines
If you or your clients have favourite airlines you can select them during the search process.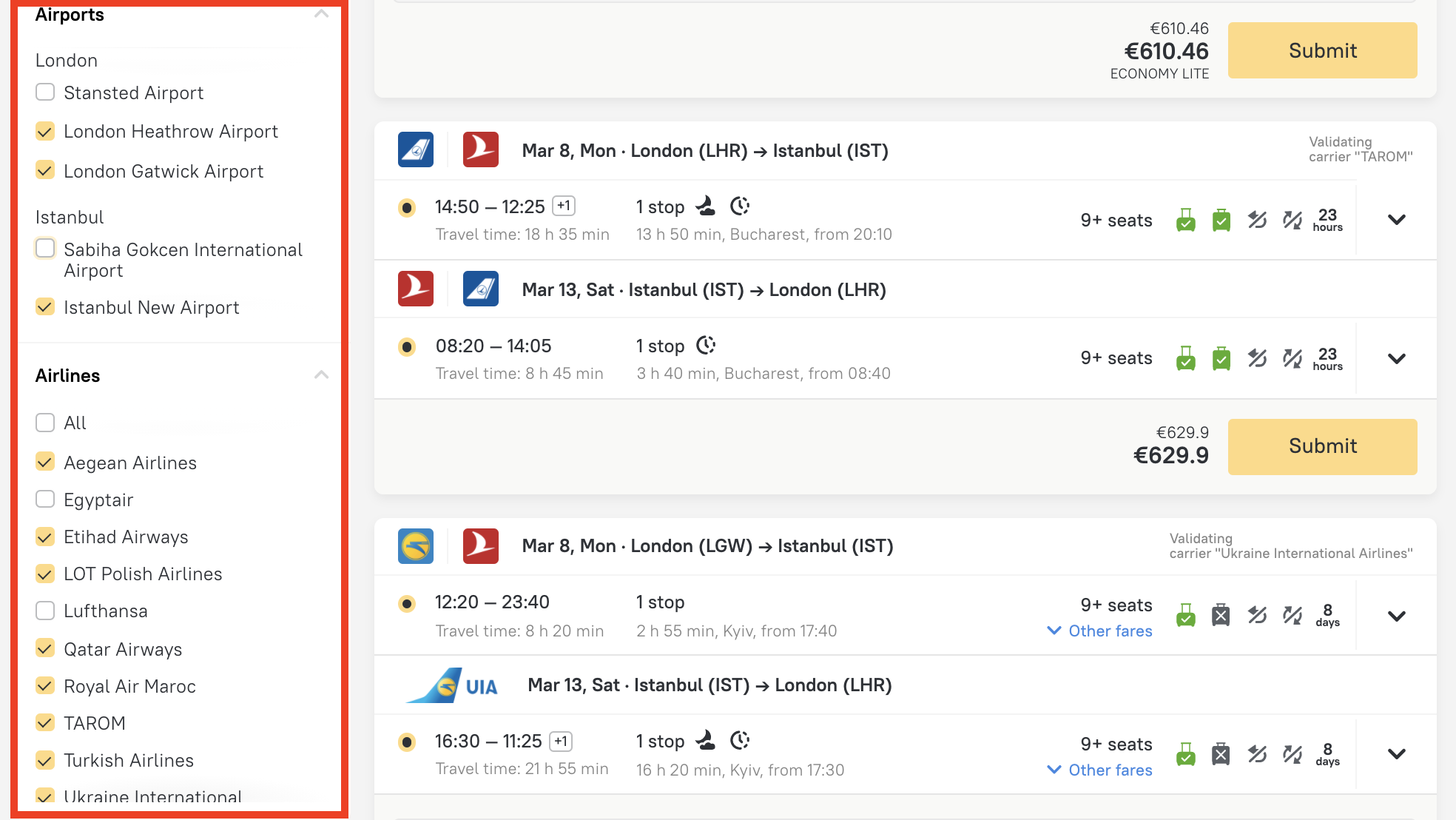 All selected filters are shown in the row at the top. If you change your mind about any of the filters then you can reset the filter you don't need or reset them all at once. The search results in the filters can be additionally sorted using the Cheaper, Faster, Optimal and By the ticket time limit parameters.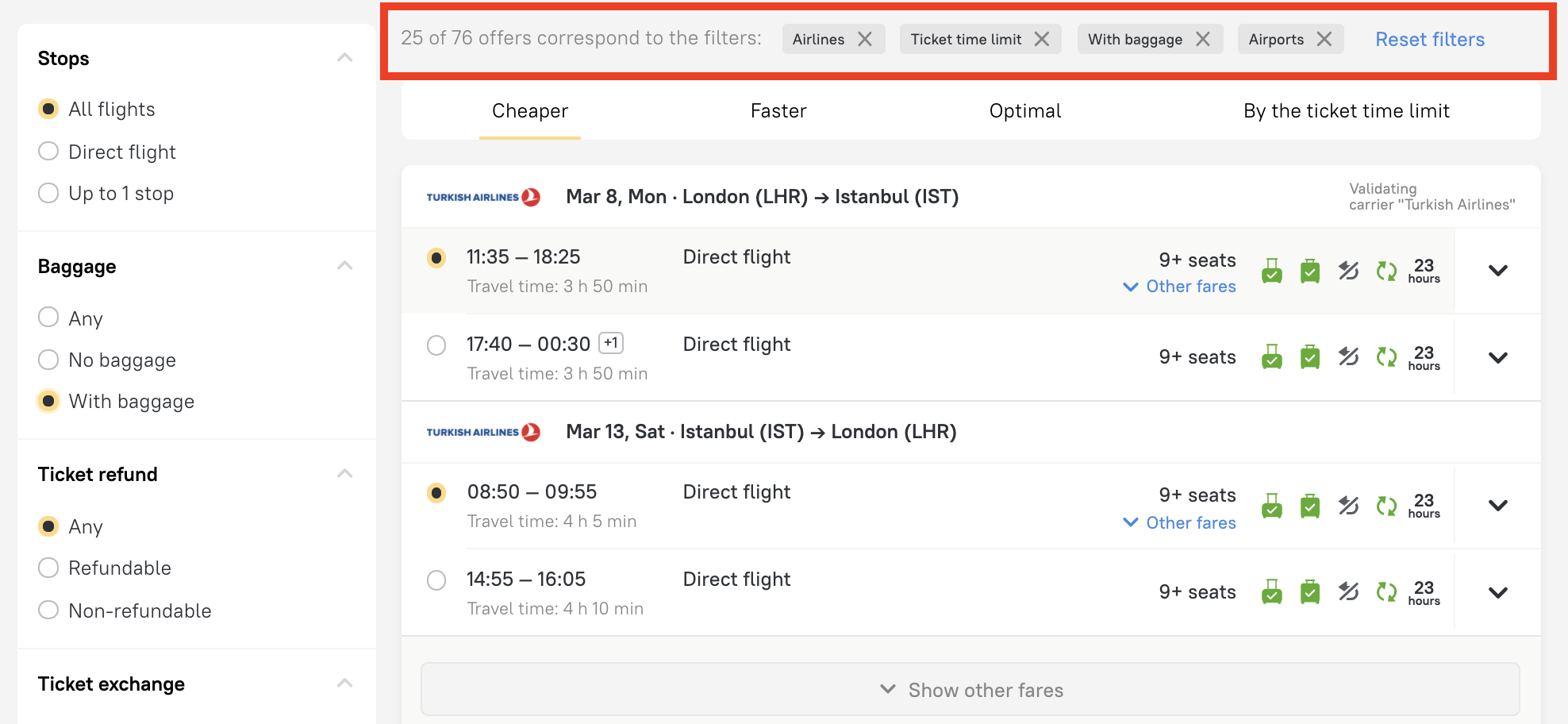 ---
If you have any questions about booking air tickets, contact your account manager, who will be delighted to help you work it out. You may find other articles on air tickets and flights in the Air Tickets column.