When is a booking considered to be canceled
A booking is considered canceled if it has not been ticketed. To avoid a situation like this, pay attention to observing the time limit (the time period during which you are allowed to have your ticket issued). You can look it up in the upper right corner of the itinerary options box.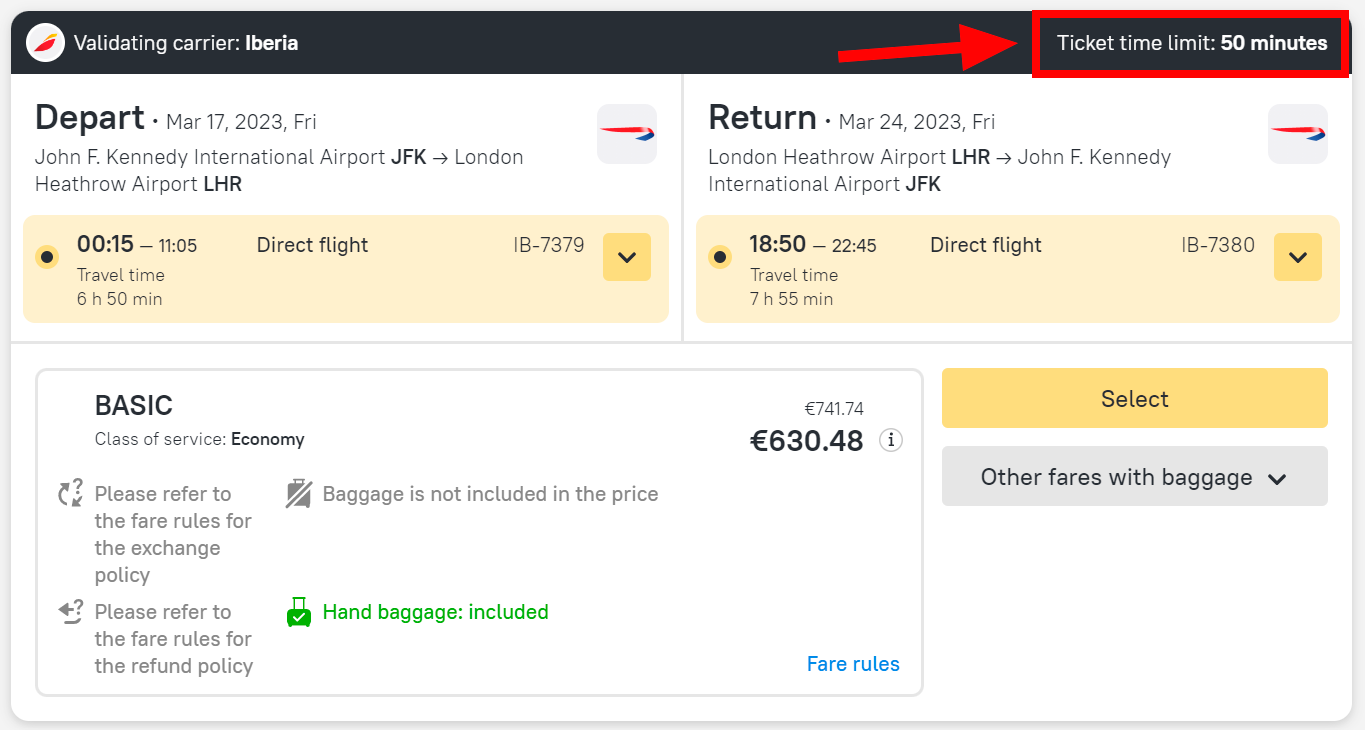 Important: cancellation statistics only count unpaid bookings. If you paid the ticket fare (had the ticked issued) and then you canceled the booking, this will not add up to the percentage of cancellations.
How many bookings can I cancel
The maximum number of cancellations depends on the rules of a given airline. When booking with RateHawk we recommend that you pay for at least 50% of your booked tickets and count both the general statistics and the statistics for a given airline.
An example
If, in the last 30 days, you have booked a total of 100 tickets on RateHawk: you must pay for at least 50 tickets (have at least 50 tickets issued). Furthermore, out of 40 tickets that you have booked with airline N, you must pay for at least 20 (have at least 20 tickets issued).
What will happen if I exceed the limit
Consequences depend on how much you have exceeded the cancellation limit by:
if the number of excess cancellations is not critical (for example, 52% of cancellations), the account manager will contact the partner and inform them about the situation and how it can be fixed;

if the percentage of cancellations is crucially greater than allowed on a

specific airline

, the flight options by this carrier will no longer be visible to the partner in the search results on RateHawk;

if the percentage of cancellations is crucially greater than allowed on

all airlines

, the flight booking options on RateHawk will no longer be available for the partner.
Important: We are always ready to clarify matters in any situation and provide our reliable partners with full access to booking travel services. If you have any questions or need help with regard to managing airplane tickets, please contact your account manager.
---
RateHawk displays offers from over 300 airlines – go to the "Flights" section, choose the most convenient flight options and get a booking at special rates!